Allyson Felix, star of both the track and my heart, helped her 4x400 relay team to Olympic victory on Saturday night, earning her record-extending sixth gold medal in the process.

Anchored by Felix, the team walked away with a time of 3 minutes 19:06 seconds, edging out Jamaica and winning the event for the sixth year in a row. As she said, via the Huffington Post:
"It's really special," said four-time Olympian Felix who had started the Games somewhat frustrated after missing out on qualification for the 200m.

"I can look back on the things that I've accomplished and really be proud and really grateful for what track and field has brought to my life."
The 400 meter is a grueling race, completed from start to finish at what is essentially a dead sprint. I'm sure at the Olympic level there's a great deal of strategy involved, but that doesn't change the fact that the last 100 meters are agony. I don't care how well-trained or finely tuned your body is—it's a race that hurts. Knowing that, for some reason, makes it even more compelling to watch, and seeing Felix run is icing on the cake.

At 5'6" and 125 pounds, Felix defies conventional sprinter standards—she's too tall and lanky to burst out of the blocks as effectively as a runner with a lower center of gravity. That's the idea, anyway, but Felix of course defies the stereotype, as does Jamaican speed monster Usain Bolt, who clocks in at 6'5". That's another thing to love about sprinting—it's anyone's game.
G/O Media may get a commission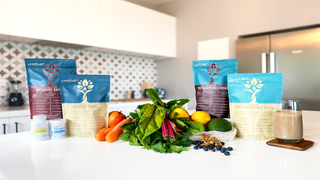 I've adored Felix since she stepped into the national spotlight at 18—I was a sprinter myself at the time, the same age as Felix, from the same state and with the same too-tall, too-skinny frame. (And, for that matter, the same affinity for eating powdered donuts in bed.) She of course was much, much faster, but I felt a kinship with her nonetheless.
I quit track, but Felix kept running—she headed to USC, hated rival of my alma mater, UCLA. While Felix awoke early to run intervals, I awoke early to chug water in hopes of thwarting an incoming hangover (and then going back to sleep). The years went by, and time morphed me from a running-crazed teenager to someone who grudgingly hauls herself around the park from time to time as the basest precaution to keep her heart from failing.
Through all that, though, I've kept an eye on Felix. I don't follow many sports, so perhaps it's common to chart the passage of time with the athletes you worship, watching your life change along with theirs. Felix, of course, looks older now than she used to, the rest of her face having grown into the wide, girlish grin that so charmed me and everyone else who first saw her 12 years ago. But she's wiser, too, and better equipped to handle setbacks, like a disappointing ankle injury that disqualified her from the 200 meters, her favorite race. "I wish things would have gone differently for me but that's just a part of work and things you have to deal with and I just had to regroup and keep moving on," she said.
Felix is also 30 years old now, meaning this could well be her last Olympics, a thought that startles me as much as it makes me sad. Thirty hardly seems too old for anything, though society and my increasingly creaky back continue to insist otherwise. If this really is the end, I'll miss watching her run, but I'll be glad that the 18 year old I so admired as I screwed in my own spikes—the tall, chicken-legged kid who had no business being as fast as she is—nailed her dreams so completely.
As she said in 2003, when fielding comparisons to the then-great Marion Jones:
"I understand where people are coming from when they make the comparison, and I take that as a compliment, to be mentioned in the same sentence as Marion," Felix said. "But I'm trying to be something different. I'm my own person."
Mission accomplished.