As a child with macabre tastes, I would stay up late many nights reading Alvin Schwartz's collection of Scary Stories to Tell in the Dark, which collected various classic folktales and urban legends. And for anyone who did the same, I think I can speak for all of us when I say that the collection was absolutely terrifying, accompanied by gross greyscale illustrations by Stephen Gammell, which would stay long burned in my brain as I tried to fall asleep.
The three-part series is now being turned into a movie written and produced by Guillermo del Toro and casting has been solidified, according to a new report from Deadline. But the new casting announcements seem to be for the teenage protagonists of the movie and frankly I'm only interested in ONE casting announcement: my new mother with a wooden tail and glass eye!!!!!!!
The character comes from the story "The Drum" (also known as "New Mother," first written by Lucy Clifford) about two bratty sisters who meet a "gypsy" girl in the woods who has a cool little drum, with two people that come out and dance on the surface of the instrument. The sisters lust after the drum and the gypsy girl says they can have it but only if they act as badly as possible and disappoint their mother. So the girls continue to terrorize their mom, after which she tells them that if they don't stop behaving this way she will leave and they'll get "a new mother with glass eyes and a wooden tail." And, eventually, they act out so badly that they do end up with their New Mother, her wooden tail thumping on the floor throughout the house.
Granted, I don't know if New Mother will exist in the movie adaptation, though del Toro would be an idiot not to include her, since she is iconic and I stan. Fantasizing about this glass-eyed New Mother, here's a shortlist of my dream casting:
Patricia Clarkson, because I'm still high off of the fumes of Sharp Objects
Nicole Kidman, because I really think she'd make that long, wooden tail, whatever it fucking looks like, her own
Angela Bassett, because for some reason she's not back on American Horror Story and I want her to be creepy again
Katie McDonough, our Slot editor, because she scares me
Michael Shannon, because gender role reversal is in right now
Kellyanne Conway, for some serious cinéma vérité
Bhad Bhabie, because her typical bagel order is "cream cheese and bacon" and nothing seems more terrifying to me right now
G/O Media may get a commission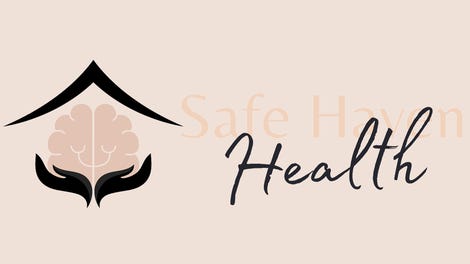 Addiction counseling
Safe Haven Health
Who is your dream New Mother with a glass eye and a wooden tale? And don't say you don't want one, because you've been bad and this is your punishment.