A Muslim NYPD officer has filed a lawsuit against her colleagues after they allegedly tried to pull her hijab from her head, called her a "Muslim bitch" and jeered at her not to "detonate on patrol"—abuses which spanned a period of several years.

Danielle Alamrani joined the NYPD in 2006 and converted to Islam a year later, the New York Daily News reports, though her trouble allegedly began in 2008 when she started wearing a hijab to work. According to the suit, Alamrani's coworkers refused to work with her, in addition to referring to her as "terrorist" and "Taliban."
The situation became increasingly hostile as time wore on, the suit charges. From the News:
In 2010, on one of the rare occasions she was assigned to patrol, a supervisor joked "that she should not 'detonate on patrol,'" court papers say.


Two colleagues in December 2012 even "physically attacked her and attempted to rip her Hijab off of her head."
"They were screaming that nobody liked (Alamrani) while she did this and referred to Plaintiff Alamrani as a 'Muslim bitch' and said 'I will punch you in the face,'" court papers charge.
Alamrani reported the harassment to a supervisor, who notified the department's equal employment opportunity office, NBC reports. But the complaint failed to stop the alleged harassment:
In response to the attack, officers allegedly involved in it were assigned to different shifts, but they all still encountered one another in the station house's common areas, such as the locker room, according to court papers. One of those officers, the lawsuit said, was Alamrani's equal employment opportunity liaison.
G/O Media may get a commission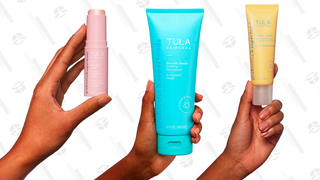 In September of 2014, Alamrani was arrested along with her husband after a neighbor filed a noise complaint about her children, which the suit refers to as "part of the ongoing discrimination which is encouraged by the NYPD relating to Muslim police officers." The suit goes on:

"During this incident, the responding officer...made numerous comments about Plaintiff Alamrani's religion including that Plaintiff Alamrani's family were '[A]rabs' who 'slept on the floor like animals,'" the lawsuit reads.
Alamrani, is seeking unspecified compensatory and punitive damages, lost wages, and attorney's fees. As her lawyer told NBC:
"I think justice, if there is such a thing in our legal system, would be to hold people accountable for their actions within the NYPD, that there would be at least some disciplinary or other action taken to let people know that you can't treat coworkers this way."