In what young alleged victims have dubbed an emo "sex cult," William Francis, formerly of the '00s emo band Aiden, reportedly abused upwards of 20 women physically, emotionally, and sexually, according to a massive report at the Daily Beast. Under the guise of his BDSM aesthetic, his accusers claim that he demanded contracts, signed in their blood, from sexual partners ("slaves" to Francis); that he extorted them (in one instance, to the tune of $100,000); that he "branded" women by forcing them to tattoo his initials near their genitals; and that he conditioned many, including at least one accuser from the time she was 13 or 14 years old. Francis currently records solo electronic emo-pop under the name William Control.

According to the Daily Beast, the allegations against Francis went public on June 5, 2018, when Vitoria Chan posted a lengthly Facebook note on her account, alleging abuse at the hands of the musician. Chan claims she was "groomed into" his cult when she was 14 by Francis and another woman, who is unnamed. The post has since been deleted, but here's a screenshot:
Chan told the Daily Beast:

"I met him when I was 15, but the communication with the cult started when I was about 13, 14 years old. He has lots and lots of girls involved, and they all operate in talking to young women to try and entice them into the cult."
G/O Media may get a commission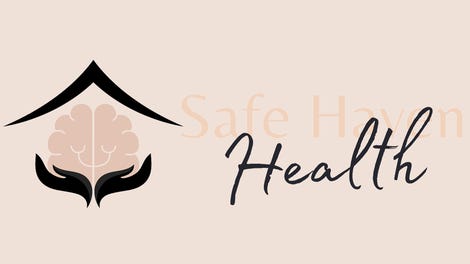 Addiction counseling
Safe Haven Health
She also directed the publication to a Tumblr page where Francis alleged victims share images and stories of their abuse (including the tattoo "brand.")
The timing on these allegations is worth noting given that Francis retired from touring in October 2017 and, as the Daily Beast reports, "issued a now-deleted 'real and sincere apology to anyone in the world for any hurt I have caused.' [Francis] continued, 'My methods of punishment were rather extreme and I never meant to cause anyone any real physical or emotional damage.'" According to the Daily Beast, the King County Prosecutor's Office in Washington State "declined to prosecute Francis" this week.

On June 7, 2018, Francis denied allegations of misconduct with minors, or any "sex cult" behaviors, on Facebook:
Dear reader,

I have seen the latest controversy floating around the internet regarding the same allegations from last year.

The truth is: I went into the police for questioning about these allegations earlier this year. After showing the detective my side of the story, including private communication, he recommended no charges be pressed, because it was clear the behavior was consensual.

I have, in the past, engaged in heavy role play and bondage relationships WITH consent. However, I do not engage in that sort of play anymore. And for anyone who feels as though I have hurt them or violated their consent, I am sorry. It won't ever happen again.

There are lots of things that have been said that are outright lies. I have never been with underage girls. I have never been involved in a "sex cult."

I work all-day every-day in the print shop or in the recording studio making stuff for the fans. I spend my evenings with my wife and son hanging out playing Nintendo or watching cartoons. I haven't been on the road in almost a year. My life just isn't that interesting. I'm sorry, I wish it were.

Please stop harassing and sending death threats to my wife my son. That is way out of line.

W
On June 8, 2018, he shared another Facebook status, stating he was "shutting everything down completely":
Since that swift and immediate cancellation, a handful of women alleging abuse against Francis provided detailed accounts to the Daily Beast. One woman named Lily, now 25, said that when she met Francis while he was touring, he told her she was "beautiful" and that "he had been waiting for me to turn 18":
They had a consensual sexual encounter on his tour bus.

"Then a few months later, we'd been texting, and he kind of propositioned like whether or not I'd like to be his 'slave,' and being 19 and not really having any kind of direction at that point, I was like sure," Lily recalls. "And what kind of ensued was this awful, abusive relationship under the guise of BDSM. And he had me sign a contract, and the contract had to be signed in my blood. And a few other women have said that… He also at some point wanted me to get a tattoo, like a way of branding without actually calling it branding, but I never got the tattoo. He wanted me to change my appearance, lose weight—I developed an eating disorder. There were rules, and he would make me film myself doing various degrading sex acts."
Lily told the Daily Beast that she didn't realize how widespread Francis's alleged abuse was until she was added to a group chat with other women accusers:
"The group chat was like, 'let's talk about the sex cult.' That was the first time I had really heard anyone besides me call it a sex cult, and everyone was sharing photos of their tattoos, their brandings, and just going over these horrible, awful things. They were in it for longer than I was. It was six months, and then after the Orlando incident I knew I had to get out of there. What really frightens me about him also is his fan base. There are so many women, because his whole persona thing is being a dom, BDSM, and the shitty thing is, it's like the Fifty Shades of Grey thing of 'oh it's not abusive, it's just kinky,' and that's the way he plays it off. And it's like no, that's abuse."

In a separate report in the feminist newsletter Salty, another accuser said she was financially extorted by Francis, and alleged that she was raped at gunpoint:
"I couldn't consent because I was scared to death. I couldn't consent because of the loaded gun being forcefully pulled to my mouth. Trying to refuse only meant more torture until I gave up. I couldn't consent because being beaten heavily with fists to my face and head and temples, as well as being choked unconscious.
Jezebel has reached out to the booking agent, management, and publicity representatives listed on Francis' official website and social media pages, all who claim to no longer work with the artist. We've also requested comment from Francis through William Control's official website and will update this post if we hear back.

Read the full Daily Beast report here, and Salty's initial piece here.
Contact the writer of this post at maria.sherman@gizmodomedia.com or tips@jezebel.com, or anonymously and securely using Gizmodo Media's Secure Drop system.