Multiple people have come forward to accuse Nick Koenig, a.k.a. music producer and DJ Hot Sugar, of assault and "toxic," "controlling" behavior.

The accusations, which The Daily Beast's gender reporter Emily Shugerman described as "a kind of open secret in parts of the music world," came to light on November 9, thanks to an Instagram account called @realhotsugar. The account—which a anonymous former partner of Koenig's says she created after she heard alarming allegations from others—began posting anonymous claims of abuse and predatory behavior, along with contextually damning social media posts made by the musician in the past.
Kathryn Beckwith—a musician better known by the stage name Kitty, formerly Kitty Pryde—told The Daily Beast that Koenig exhibited controlling behavior after she moved in with him. Beckwith, 19 at the time and new to New York City, said that Koenig, then 27, told her where she could go and who she could talk to. She said that he grew angry and aggressive when she disobeyed him. She also told The Daily Beast that Koenig—a Grammy-nominated "darling of the indie music scene," per Shugerman's report, known for his work with the Roots, the Lonely Island, and members of Das Racist—became physical during sex, choking her and hitting her, even holding her down, while insisting that she liked it. [Update, 4:24 p.m. EST: This post has been updated to remove the word "nonconsensually." In an email to Jezebel, a rep for Kitty said Kitty had been misquoted by The Daily Beast and that Kitty did not name these specific exchanges. The Daily Beast has not yet issued a correction.]

"Eventually it would get to the point where I would pass out and I wouldn't know what was going on anymore, and he would just beat me until I woke up," said Beckwith.
Other former partners described similar experiences, going back over a decade. A woman named Catherine said that Koenig sexually assaulted her at a house party when they were both in high school. Amalia Soto, an artist and ex of Koenig's better known as Molly Soda, said that their relationship was "toxic," if not physically or sexually abusive. Artist and bartender Alice Winter told The Daily Beast that Koenig would choke and restrain them without consent, leaving bruises. On at least one occasion, Winter said, he filmed them during sex without asking.
G/O Media may get a commission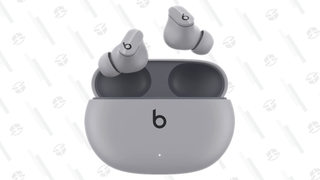 "Even when I would say something hurt, he wouldn't stop doing it," said Winter. "Sometimes it would be worse and more painful."
Indie record labels Ghost Ramp and Ninja Tune have removed Koenig's music from their online stores and catalogs, per Pitchfork. Koenig released a statement via Instagram on November 15 denying the allegations. He again denied them, through a attorney, when contacted by The Daily Beast.