The moving company Tituss Burgess complained about—yelped about!—on Yelp has responded to the 2015 Emmy nominee for Outstanding Supporting Actor in a Comedy Series.
Burgess wrote a negative Yelp review of Franks Express in which the actor, best known for his Emmy-nominated role in Unbreakable Kimmy Schmidt, called the movers out for being "the absolute most unprofessional workers" and accused one worker of using a gay slur.
In response, Frank's posted a plot-thickening, grammatically unfortunate statement on their site today that reads:
Dear Tituss! We are very sorry for fatal misunderstanding. But we have never spoken with you by phone. We never reserve our trucks and crews via phone. It is rule! Our process is next: a customer send us request via website thn a customer must confirm a move plan via email.
G/O Media may get a commission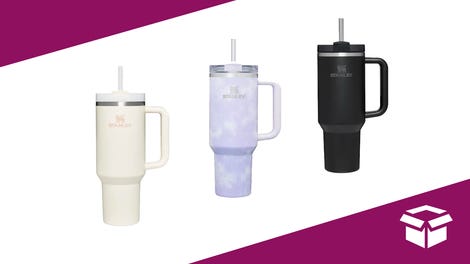 Up to 45% off
Stanley Cup Sale
Frank's further asks Burgess to provide receipts:
If you have phone number, saved chat and messages please provide us. We never ask our customer about good reviews before a move. And of course our dispatcher never threatens to our customers. We are very small Company and we watch our reputation. It would be an honor to help Tituss Burgess for us. We would try to do our best. But we suspect that someone is using our good Company name and our reputation. We have appealed to USDOT for help to find cheaters. Please help us with any information about those guys. Please contact with our Owner for the discuss. Thank you in advance.
Meanwhile on the company's Facebook page, they've responded to customers by writing, "We have tried to contact with Tituss. We would like to discuss with him. And we have contacted with USDOT. Unfortunately, Tituss never contacted us. He is ignoring our messages."
And: "We never robbed our customers. we are very tolerant and happy to work with each client. our task is to do a good job. we do not care it's a celebrity or a regular guy. we respect everyone and have for all a good service. we will fight for our good name. Thank you."
---
Image via Netflix.