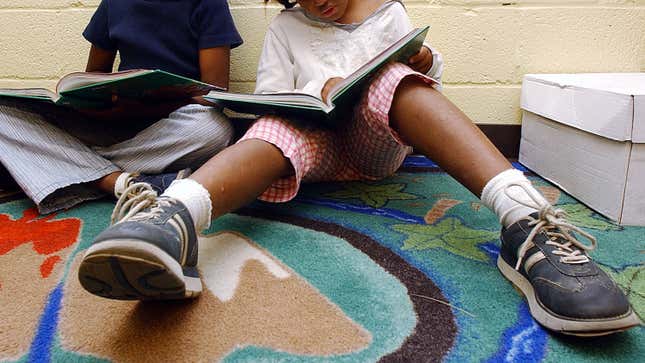 In Alabama, a state that just passed a total ban on abortion, more than a quarter of children live in poverty; 30 percent of those children are under the age of five.

Only half of Alabama's 67 counties have an obstetrician.
Infant care for a single child in Alabama takes up an average of 11 percent of a family's income. According to the U.S. Department of Health and Human Services, child care costs are unaffordable when they exceed 7 percent of a family's income.
Single mothers in Alabama spend 29 percent of their income on childcare costs.
Child care costs for families with two children—an infant and a four year old—cost 28 percent more than the average rent in the state.
About 88 percent of Alabama's rural hospitals are operating "in the red."

Alabama has the second highest infant mortality rate in the country.
Alabama rejected the Medicaid expansion under the Affordable Care Act, despite support for the expansion from the Alabama Hospital Association.
More children are living in poverty in Alabama now than they were almost 20 years ago, and the state has the fifth highest child poverty rate in the country.
Alabama's child food insecurity rate is 22.5 percent. The national average is 17.5 percent.
There are no maternity leave or family leave laws in the state of Alabama.
Alabama is the sixth poorest state in the country, its most impoverished regions are predominantly black.
Alabama State Senator Clyde Chambliss, who sponsored the abortion bill, characterized the legislation as a necessary government intervention to protect human rights. "When God creates the miracle of life inside a woman's womb, it is not our place as human beings to extinguish that life," Chambliss said.