NORRISTOWN, Pa.—Even though it was years ago, Gianna Constand remembers the exact moment her daughter, Andrea, told her that she had been sexually assaulted by Bill Cosby. She was driving to work and Andrea called, yelling into the phone that she had PTSD. Gianna Constand had no idea what was going on and asked her what was wrong. Her daughter called Cosby a "bad word," she said, and then told her that she had been drugged and raped.
Andrea didn't want her to get off the phone, saying, "Mom, you have to hear me out," Gianna recalled on the stand Wednesday, the latest witness called by the state in Bill Cosby's criminal trial. She promised her daughter that she would do just that, but she couldn't talk while she was driving. They hung up, and the elder Constand could see she was already shaking. She called her daughter back as soon as she got to her office.
"I could tell she was in a really panicky state of mind," Gianna Constand said. "I guess by that point I was too."
Her daughter would tell her what happened, and what came in the following days comprised much of Gianna's testimony on Wednesday in a Montgomery County courthouse, where Cosby's trial on three counts of indecent aggravated assault continued. Gianna Constand took the stand after the long, detailed cross examination of Andrea, who never lost her composure or gave Cosby's defense a big "gotcha" moment even though it dragged for several hours yesterday and five more today.
Remembering the day her daughter called, Gianna Constand said the first thing she did after hearing what happened was demand that her daughter give her Cosby's phone number. At first, she recalled, her daughter said no because she was afraid Cosby might do something to their family.
G/O Media may get a commission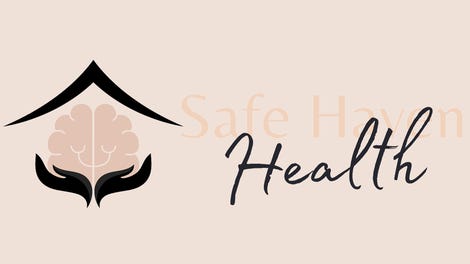 Addiction counseling
Safe Haven Health
"She was scared. She was. I was too," Gianna Constand said. "But I think the motherly instinct kicked into me and I said, 'Andrea, if you don't give me his phone number I am going to get on the next flight down and I will talk to him.'"
After Andrea relented, Gianna Constand called Cosby and left a message. As they waited to hear back, they got worried, she said, and wondered if they needed a lawyer or when they should they call the police. Gianna Constand said they reached out to her son-in-law, a police officer in Canada, about what to do.
And Cosby called back.
Gianna Constand said she believes the phone call lasted for about two to two-and-a-half hours, during which she described herself as "really, really angry and just in another state of mind." She asked him what medication he had given her daughter, and why did it make her so sick? Cosby avoided her questions, she said, telling her that he needed to look at the prescription bottle. But later, he said he couldn't read the bottle and would mail her the name. She never got anything like that in the mail.
Then he told her to put her daughter on the line, and Andrea Constand did pick up another telephone. He told Andrea Constand to tell her mother what had happened, but Andrea didn't say anything. So Cosby started to give his account, in very graphic detail, all while referring to Gianna Constand, she said, as "mom."
"He said that he was touching her breasts, and he said to me—he called me mom throughout the whole conversation—'but don't worry, mom.' He said there was no penile penetration, just digital penetration," Gianna Constand said. "He was talking about it almost like he was telling me, repeating to me what he did to my daughter, trying to make me believe that it was consensual or that it was okay by her. In other words, manipulating it."
Gianna Constand testified that he said he felt bad telling her this, and "I sound like a perverted person." She said she responded by telling him that she just wanted to know what he had done to her daughter. Cosby responded with more graphic details, even telling her, she recalled, "Mom, she even had an orgasm."
Her daughter, still on the phone, stammered out a few "I... I... I..." and then hung up.
Gianna Constand said kept going, telling jurors, "I got very aggressive. I was very rude. I was very aggressive with him." She kept saying, "Tell me what you gave her." But Cosby started storytelling, she said, and trying to veer the conversation off topic. She did not relent, and kept asking: What did you do to Andrea? Why did you do this to her? What if she had died? At some point, she said, Cosby realized "the game was over."
"I told him, from the beginning, I don't care for storytelling. I don't want manipulation. I want you to tell me the truth, and I want you to be honest because I have zero tolerance to any kind of game playing. I just wanted him to tell me the truth," she said. "I felt like we had been on the phone long enough. We had covered many things about his personal life, where he admitted that he was a sick man."

"He admitted he was a sick man?" District Attorney Kevin Steele asked.
"Yes," Gianna Constand replied.

She told Cosby that she wanted an apology, and he did apologize to her and Andrea, she said.
At this point during her testimony, Gianna Constand finally needed to stop. She put her hands in her face, for just a moment, and then recovered. She was ready again. Steele asked her if she wished she had done anything differently.
"I wish I had recorded it," she said.
The recorded phone call
After the first phone call, Gianna Constand went out and got a recording device at RadioShack. When Cosby called again, she turned it on. The recording was played back in court on Wednesday. With Cosby not expected to testify, it might be the only time that the jurors hear his voice during the trial.
The call started out with Cosby asking if Andrea Constand might still be interested in pursuing sports broadcasting. Then he paused and asked if Gianna Constand is hearing any beeping.
Oh, that's probably her parrot, she told him, or the call waiting from another call (and she later told the court that, yes, she has a parrot named Ozzie). The recording continued, mostly with Cosby asking questions about Andrea Constand going back to school. He talked about laying out a plan for her, brought up graduate school several times, and mentioned the importance of Andrea Constand keeping a 3.0 GPA. He said he wanted to discuss it with Andrea.
"I was just worried about one thing," Gianna Constand said near the end of the recording. "Are you really going to send me on a piece of paper the name of that stuff or not. Or were you joking."
"No, no, no,"Cosby replied. "We can talk about what you asked for later."
She tried to bring it up again, but he said no, not now. He wanted to focus on "the other thing." Someone would call them, he said, about setting up a meeting for them. Then the recording ended.
Afterward, Gianna Constand answered a few more questions from Steele, saying again she wished she had recorded that first call. He asked her why she was so aggressive when she was on the phone with Cosby, and that's when—after having to recall so many difficult conversations—Gianna Constand started to cry. She stopped her testimony and searched for the tissues, finding them and dabbing her eyes before she answered.
"He had mentored her and they were good friends. She viewed him like a father, he was 10 years older than Andrea's own father. And I was obviously very distraught at the fact that he did that to to her, but [also] that he drugged her," she said. "Because she is a very... she was always a very healthy girl. She did not believe in a lot of alcohol and drugs. And just the fact that he betrayed her."
"I find you're testing my memory on irrelevant things"
That mother instinct Gianna Constand mentioned during her first round of testimony? During cross examination, she showed it.
When defense lawyer Angela Agrusa asked her if Cosby, in their first conversation, was perhaps trying to explain to her that he had not drugged and raped her daughter, Gianna Constand replied, "At the beginning of the conversation, until he realized he couldn't fool me." When Agrusa pushed back, noting that Cosby had said he wanted Andrea to tell the truth, Gianna Constand didn't miss a beat, saying, "Of course, because he wasn't going to tell the truth." To Agrusa emphasizing that it was her daughter, not Cosby, who quickly left the first the call, Gianna Constand reiterated, "She didn't stay on the call when she realized he wasn't going to be honest."
She pushed back again when Agrusa suggested that Cosby's "sorry" might have been really him expressing regret about getting into a relationship with Andrea Constand. "No," her mother said, "not at all." Another line of questioning also didn't phase her.
"He was sorry you were so upset?" Agrusa asked.
"He was sorry for what he did," Gianna Constand answered.
Agrusa asked if she lied when she told Cosby the parrot might have caused the beeping. Gianna Constand still wouldn't fold, drawing light chuckles from the courtroom crowd. After all, Gianna Constand said, Cosby never asked her if it was being recorded. He asked her if she heard a beep, and she figured maybe it was the parrot or the call waiting—and one of her daughters almost surely was calling her right then, she said, because they knew she was talking to Cosby.
"You feel like you didn't lie?" Agrusa asked.
"I didn't lie," she said.
Near the end, Gianna Constand ended an entire line of questioning about what she remembered by saying, "I find you're testing my memory on irrelevant things." At that point, Judge Steven O'Neill interjected to tell her, "Ma'am, you can't comment back."
Gianna Constand also gave, under questioning, this explanation for why there were things she didn't know about her daughter's life, and yet she knew everything she needed to about her daughter.
"I hadn't lived with her physically," Gianna Constand said, "but I lived with her every moment of every day."