In an op-ed for the Harvard Crimson, an anonymous rape survivor writes of her alleged attack on the university's campus and its subsequent aftermath. "Harvard could have helped me afterwards," she writes, "and they didn't."

She points to a number of potentially systemic flaws in how Harvard handles rape claims, including the university's insistence that a university-run trial that could potentially last from six months to a year was the only way to see her alleged attacker expelled. She writes:
Already halfway through the semester, six months would mean that even if I did agree to a trial, he would not only still be in my class, but know that I was pressing charges. Over a year? He was a senior and would be long gone from campus by the time justice was served.
Harvard, she says, would not suspend him, regardless of a positive rape kit. She also notes that Harvard University Health Services, where she went after the alleged attack for medical care, did not have any rape kits available to victims. Instead, she had to go to a local hospital. She writes:
It didn't fully hit me then—I was far too numb. But later, after having to get an Uber to a hospital in the city and waiting three hours for the specialized nurse to arrive, the anger came. College campuses are notorious for their high instances of rape and sexual assault. Yet my university, the greatest and wealthiest in the world, could not even provide me a rape kit. I could not go to the health center that I was comfortable with. I was referred to an enormous, foreign hospital across the city feeling even more scared and vulnerable than I had before. It still shocks me.
G/O Media may get a commission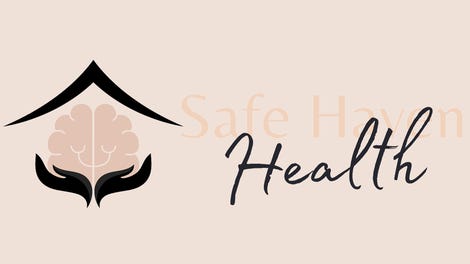 Addiction counseling
Safe Haven Health
While Harvard's lack of rape kits on campus might seem surprising, it's not unusual. Similar stories about the lack of rape kits available to students have been reported at George Washington University and The University of North Texas. After a student was raped at the University of Colorado, Rocky Mountain PBS found that:
Of the top 100 colleges as ranked by U.S. News and World Report for 2014, only four provide the exams in their student health centers. Twenty-two schools offer them at university-affiliated hospitals.
Currently, Title IX does not require university health centers to maintain a stock of rape kits or a staff member who is trained in the process of using them. There are also no state laws that require universities to stock the kits.
It's a striking omission, particularly since the U.S. Department of Justice estimates that one in five women are raped during their college years. The lack of rape kits on campus might be more the result of logistics than simple oversight. USA Today notes that a Sexual Assault Nurse Examiners (SANE) are rare, in part because the certification process is a long and difficult one. Some states, like Texas, have only a few hundred SANE-certified nurses in the entire state.
Victim advocates argue that the lack of trained personnel and equipment needs to be scrutinized; after all, if campuses have resource centers for rape victims, they should have all of the necessary tools. Some experts speculate that the lack of access to rape kits might deter victims from reporting the crime to the police or campus authorities.