Fans of Eat, Pray, Love are copying Liz Gilbert's path to self-discovery, and they're not just flocking to Bali. There are other ways of buying themselves such enlightenment! Sure, but how's that working out for them?
You can't blame Gilbert. What she wrote was a memoir, a story of a highly personal journey. Clearly it resonated with millions of people, but never purported to be either self-help or instruction manual. If anything, it encouraged self-discovery. But it was also clear that plenty of people would take it that way: after all, people take Wire walking tours, for God's sakes, and that doesn't end with a sunset-hued romance in Bali.
On the instant-gratification front, fans can buy Fresh's EPL perfume collection, or a Gilbert-inspired caftan, or a guided, themed tour of Italy. But others take it further, embracing the spirituality that helps Gilbert through a rough time. People coming to peace - or even just the benefits of yoga - is unimpeachable. But when this means a spontaneous shortcut to an Ashram, it can be problematic.
So, what happens to the pilgrims who attempt to follow in Liz Gilbert's joyful footsteps? Frequently, to hear the New York Post article on the phenomenon, disappointment - albeit expensive. Or, in some cases, worse. While Gilbert's experience with her guru was revelatory, a bad fit can, in the words of the article, "derail" a life to the same degree. An ashram can be a serious - even grueling - commitment. At worst, one can end up in the hands of a charlatan, but even in benign cases, someone can easily get in over her head - or just not get out of it the big-A Answers she's seeking. In short, it's not something to be entered into lightly, on a whim, or without knowing what it entails.
"It does go against the yogic principle of looking inside rather than outside of ourselves for happiness," says 28-year-old Jennilyn Carson, creator of the blog YogaDork, who's been chronicling "EPL" mania over the past year. "[But] people want to be happy, and if something can be purchased to facilitate that happiness, they'll do it."
G/O Media may get a commission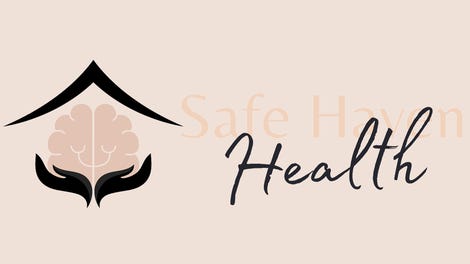 Addiction counseling
Safe Haven Health
Talking about her fanbase in another Post story, Gilbert says,
The women who read 'Eat Pray Love' are not anybody that anyone needs to be afraid of. They're the nicest, gentlest - most kind of lonely, divorced . . . like people who have been through disappointment and are really nice and polite.
But she makes them sound vulnerable: and it's too bad anyone - be it a faux-yogi or a bangle manufacturer - are ready to take advantage of that.
Pray It Ain't So! [NY Post]
Eat Pray Zilch [NY Post]
Earlier: How Elizabeth Gilbert Ruined Bali