How, you asked, could we neglect solid-gold trashiness like Harold Robbins! And Jilly Cooper! And Anne Rice! Don't worry, kids, we're not done: herewith, more titles, suggested by you, that make an argument for the anonymous benefits of a kindle...
The Vampire Chronicles, Anne Rice.
The Gist: The story of undead nobleman Lestat de Lioncourt may not have sparklevamps, but for pure lurid weirdness that won't quit, Anne Rice's classic series is unparalleled.
You said: "Read them all secretly in my teens and for a long time fantasized about Louis and Lestat whisking me off to Europe where we would stare broodingly at each other in between fits of passion."



G/O Media may get a commission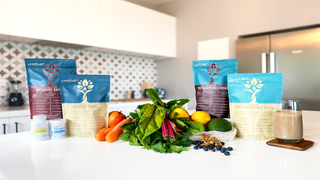 Polo, Jilly Cooper.
The Gist: Brits represented for Jilly Cooper's saucy page-turners! Doorsteps, Polo and Classical Music were all suggested, but Polo - with a cast list so labyrinthine it needs a glossary, its numerous locations and its polo-playing heroine, gets the nod just for the crotch-centric cover.
You Said: "Summer isn't summer without Jilly Cooper. And sex. Lots and lots of sex."



The Glamorous Life, Nikki Turner.
The Gist: Good girl gets corrupted, turns tough hustler, runs party-planning empire...is afraid to love. Need we say more?
You Said: "When I feel the need to be mindless, nothing does the trick like a Nikki Turner book. The plot invariably focuses on a cheeky good girl who falls in love with some dude from the wrong side of the tracks who fucks her over and the elaborate revenge that follows, turning her from an innocent goody goody to a paper-stacking bad ass. So predictable, and yet so enthralling...and the dialogue is AMAZING."



A Paper Life, Tatum O'Neal.
The Gist: While many a celebrity biography makes for good guilty-pleasure reading, this one is in the pantheon for sheer Hollywood dysfunction.
You Said: "The most delicious sordid celebrity tell-all that I have ever had the pleasure of devouring. Forget Mommie Dearest or Drew Barrymore's childhood of debauchery, this is the book to read for alcohol, drug and child abuse, name-dropping and pure weirdness and filth. "




If Tomorrow Comes, Sidney Sheldon
The Gist: Ordinary woman is framed by mob; becomes con artist; devotes life to vengeance. Like ya do.
You Said: "No list of trashy reads is complete without a Sheldon thriller. Preferably, this one, which has more gratuitous sex than most romance novels."



Scruples, Judith Krantz
The Gist: In this quintessential saga-turned-miniseries, ugly dickling poor relation turns into beautiful society queen who, left a wealthy widow, founds the boutique Scruples.
You Said: "I still re-read it from time to time - strong female characters who manage to come across as powerful and sexy and vulnerable at the same time, glamor, intrigue and sex scenes that make me blush on the subway."




Daughters of a Coral Dawn, Katherine V. Forrest
The Gist/What You Said: "Dear readers I give you Daughters of a Coral Dawn in which a tribe of supernaturally hot half human/half alien Lesbians leave earth to colonize a new woman-only planet where they can enjoy their vegan cuisine and non-phallocentric sex in peace without a bunch of testosterone-y men fucking everything up. Halfway through the book a bunch of gross, and exceptionally rape-prone, Earth men show up in a spaceship anyway, and so the Lesbians get to kill them. Out of all the Lesbian-separatist science fiction erotica titles that may be on your summer reading list, I would heartily recommend this one." What she said.



79 Park Avenue, Harold Robbins.
The Gist: Really any of the Harold Robbins oeuvre could make the cut here, but we bring you 79 Park Avenue, the story of star-crossed lovers...who just happen to be a notorious madam and the prosecutor who's after her!
You Say:"Defines 'compulsively readable.' I'm not saying that's a good thing."




Lace, Shirley Conran.
The Gist: 4 girls meet at boarding school, and grow up together sharing a Big Secret: a secret that the tempestuous and beautiful youn Lili is determined to discover! Even if this means traveling all over the world with the jet set! And lots of sex!
You Say:"Delightfully trashy...in that Jackie-Collins-weird-beautiful-people universe where everyone looks like Alexis Carrington."