If you're like me, you watch awards shows primarily for the fuck-ups and then in the off chance that great art will be recognized. Those two factors occurred simultaneously to make what was quite possibly the most shocking, thrilling, genuinely rewarding, and flat-out best moment in Oscars history. Warren Beatty and Faye Dunaway initially announced the night's final award for Best Picture as belonging to La La Land, which had already won an armful of trophies, including Best Actress and Best Director. But then, that turned out to not be true: Moonlight, in fact, won this year's Best Picture Oscar.
The La La Land producers were already three speeches into their gushing about Hollywood championing bold and diverse work and repression being the enemy of civilization and fantasy babies and blah blah blah, when a disruption started to be felt across the stage. People were pacing, envelopes were consulted, whispering was conducted. La La Land producer Fred Berger was half-heartedly rattling off some names when he interrupted himself to announce, "We lost, by the way." It almost seems like he already knew but was just gonna run till he was tackled???
"No, there's a mistake, Moonlight, you won Best Picture," interrupted Jordan Horowitz. "At last," I thought. "Someone has the guts to do what Adele should have actually gone through with when she teased at it at the Grammys."
But this was not generosity on Horowitz's part, just a simple fact: Moonlight was in fact the Best Picture winner. "This is not a joke," offered multiple La La Land producers.
G/O Media may get a commission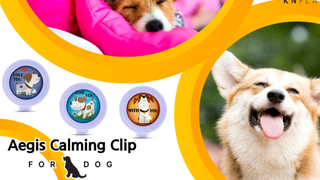 20% off
Aegis Calming Clip for Dogs
"Moonlight: Best Picture," spat Horowitz.
I am giving the blow-by-blow, by the way, because every single millisecond of this was delicious and made an otherwise boring, overlong ceremony punctuated by only the occasional surprise/deserved win entirely worth sitting through.
"This is very unfortunate what happened, personally I blame Steve Harvey for this," said Kimmel, referencing Harvey's now-iconic Miss Universe gaffe.
Beatty took to the mic to explain the pause he took after he opened the envelope, and before Dunaway eventually proclaimed La La Land the winner: "I opened the envelope and it said, 'Emma Stone, La La Land.' That's why I took such a long look at Faye and at you. I wasn't trying to be funny."
Why Beatty was holding the winner of the category that had already been announced prior to the Best Picture category is a mystery that will be solved in the wave of pieces about this incredible bit of Oscar history tomorrow.
"This is Moonlight, the Best Picture," Beatty said, in what would turn out to be the longest announcement preceding an actual Oscar winner being handed the trophy.
When Moonlight director Barry Jenkins finally took the stage, he said, "Very clearly, even in my dreams this could not be true, but to hell with dreams, I'm done with it, 'cause this is true." In giving Moonlight the highest honor to La La Land, a movie about two dreamers dreaming (and singing), Oscar said "to hell with dreams," too.
Jenkins noted the graciousness and generosity of the La La Land producers (so kind of them to give back the trophies that they had no claim to!) and gave his love to La La Land.
"I'm still not sure this is real," said Moonlight producer Adele Romanski when she took the mic. But it was and it was just about as good of a Hollywood ending as you could get. This is what live TV is for. This is what all TV is for.