After last year witnessed the killings of at least 23 transgender women, 43-year-old Monica Loera is now the first known trans homicide victim of 2016. On January 22, Loera was shot in front of her home in Austin, Texas. She was taken to a hospital where she later passed away.
"It took only three weeks for the initial quiet of 2016 to be shattered by the murder of another trans person," Trans Pride Initiative said in a Facebook post. "Our thoughts and sympathies are with the family and friends of Monica Loera, and our outrage is centered squarely on the oppressive and willfully disrespectful police and media systems that continue to erase our identities and further victimize our communities and our families."
Buzzfeed points out a statement released by the Austin Police Department in which masculine pronouns are used and Loera is referred to by her birth name. These inaccuracies are echoed in an Austin-American Statesman article about the shooting which names JonCasey William Rowell as the suspect. According to police, Loera's roommate believed she might have stolen something from Rowell, which led to the argument.
A friend of Loera's described her as funny and beautiful in a statement to the Austin Chronicle. "I never saw her as David, I saw her as Monica. She loved Madonna and she loved to cook" they said.
Rowell faces charges of first degree murder and is being held on a $250,000 bond.
G/O Media may get a commission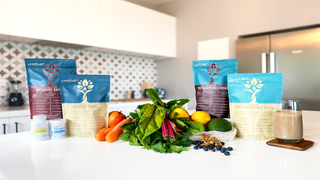 ---
Contact the author at marie.lodi@jezebel.com.
Images via Facebook.