Moira Donegan, the writer and creator of the Shitty Media Men list who is currently being sued by the writer Stephen Elliott over his inclusion on the list, is now being represented by famed attorney Robbie Kaplan, one of the co-founders of the Time's Up Legal Defense Fund.

In addition to co-founding the Legal Defense Fund, Kaplan represented Edie Windsor, whose landmark Supreme Court case led to the end of the Defense of Marriage Act. Recently, Kaplan's firm defended Melanie Kohler, a woman who alleged that the movie director Brett Ratner had raped her, in a libel suit Ratner brought against Kohler. (The director has since agreed to dismiss the case, which Kaplan described as "a win for women everywhere.") She is also, along with attorney Karen Dunn, taking on the white supremacists who rallied last year in Charlottesville.
"The central motivation of Time's Up and the #MeToo movements is to give women their voices back. Not surprisingly, as these movements have grown in scope and strength, we have seen repeated efforts to try to put the genie back in the bottle and return to an era of silence," Kaplan told Jezebel in a written statement. "The case that was filed against our client, Moira Donegan, is a perfect example of this. We believe it is critical to represent and defend women like Moira when others seek to intimidate them from speaking out."
Elliott, the founder and former editor-in-chief of The Rumpus, is suing Donegan for $1.5 million in damages over what he claims are false allegations that, as he has described elsewhere, "derailed" his life. (On the Shitty Media Men list, he was accused of rape and sexual harassment.) His lawsuit also seeks to out the other anonymous contributors to the list. As his attorney Andrew T. Miltenberg put it to The Guardian: "We may uncover that there were a lot of people who were part of this and we may uncover that it was only one or two. But I think that everyone who takes part in something like this has to be held accountable."
Unsurprisingly, Miltenberg has made a name for himself by defending, well, shitty men. According to The Guardian, he has represented "hundreds of accused men, many of them college students dealing with Title IX claims." (Miltenberg is best known for representing Paul Nungesser, the Columbia University student who Emma Sulkowicz alleged raped her.)
G/O Media may get a commission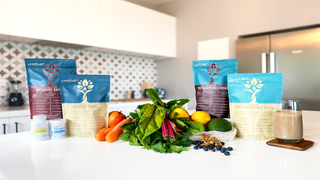 As of Tuesday morning, a GoFundMe created to help Donegan pay for her legal defense has raised more than $100,000.