Missouri's last remaining abortion clinic, a Planned Parenthood in St. Louis, will continue to perform abortions at least through next Tuesday, after a judge on Friday temporarily blocked the state from forcing the clinic to stop providing abortions. Planned Parenthood "has demonstrated that immediate and irreparable injury will result if petitioner's license is allowed to expire," Circuit Court Judge Michael F. Stelzer wrote in his ruling. Without the court's intervention, the clinic's license would have expired at midnight.
Planned Parenthood has been in an ongoing battle with the state's health department, which has been dragging its feet over an investigation of the clinic as well as the renewal of its license. As the New York Times noted, "If the clinic's license is not renewed, Missouri would become the first state in the United States without access to abortion services since 1974, the year after the Supreme Court extended federal protections for the procedure in its landmark Roe v. Wade decision." On Tuesday, Planned Parenthood sued the state in order to remain open; there will be another hearing next week.
"We are glad that the governor has been prevented from putting women's health and lives in danger—for now—and call on him to stop this egregious politicalization of public health in an attempt to ban all safe, legal abortion care in the state," Dr. Leana Wen, President, president and CEO of Planned Parenthood Federation of American said in a statement in response to the ruling.
Earlier this month, Republican lawmakers in Missouri passed a bill that would ban abortions after an arbitrary cutoff date, around eight weeks; the legislation, which does not include exceptions for rape or incest, was signed by Republican Governor Mike Parson last Friday. But as the state's efforts to close down the last remaining abortion clinic illustrate, it's not necessarily these bans—many of which have been struck down by courts—that most threaten people's access to abortions. It's the increasing red tape and bureaucratic obstacles that Republican lawmakers have enacted in Missouri and in states around the country, which have led to the closure of clinics and created burdensome hoops that people must jump through in order to end their pregnancies.
The battle over Missouri's last abortion clinic illustrates just how the Republican-led state is attempting to dismantle abortion rights through intimidation and bureaucratic red tape. Per the New York Times:
It began with the audit, a kind of annual inspection, which started around March 11, Ms. Krasnoff said. The state found deficiencies, she said, and the clinic, Reproductive Health Services of Planned Parenthood of the St. Louis Region, submitted its plan for correcting them on April 9.

The clinic agreed to meet a number of the state's demands, including a requirement that it provide an additional pelvic exam for abortion patients. But the clinic is now deadlocked with state officials over a request to interview seven of its doctors, including fellows and residents.
G/O Media may get a commission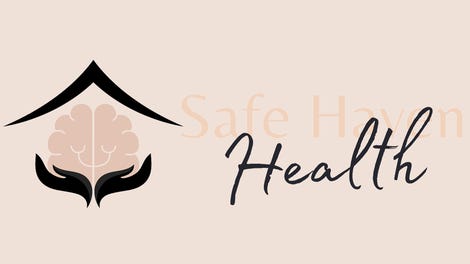 Addiction counseling
Safe Haven Health
Dr. Colleen McNicholas, a doctor at the Planned Parenthood clinic, described the demand to interview the clinic's physicians to the New York Times as "harassment and attempted intimidation of doctors at the highest levels of government." According to Helene Krasnoff, the head of litigation at Planned Parenthood, doctors at the clinic are hesitant to be interviewed because "the state has not explained what the interviews would be about or whether the doctors could face criminal consequences." More from the Times:
A spokeswoman for Planned Parenthood said the legal team for the state indicated that it could refer information from the interviews to the state's attorney general or to the board that regulates doctors in Missouri.

"They refused to discuss the scope of the interview," Ms. Krasnoff said. "And when asked about whether or not it could lead to criminal referrals," she added, "they have said, basically, that's not off the table."
And as Krasnoff explained to the Times, the state has not budged on its insistence that it must interview all of the clinic's doctors—many of whom are not technically employed by Planned Parenthood—in order to finalize the audit and renew the clinic's license.
As recently as 2008, Missouri had five clinics that provided abortions. But as Axios pointed out, several of those clinics were forced to close "due to their inability to comply with state regulations, such as extra pelvic exams for surgical and medical-administered abortions." The second-to-last clinic providing abortions in the state stopped doing so in 2015 due to a law that stipulated doctors have admitting privileges—business contracts, essentially—at a hospital within 15 minutes of their clinics; according to news reports, the clinic was unable to find a hospital willing to grant admitting privileges to its doctors.
In Missouri, if you want to get an abortion, you have to first receive counseling on abortion that is designed, according to the Guttmacher Institute, to "discourage [one] from having an abortion," and then wait a mandatory 72 hours, which requires you to make at least two trips to a clinic; insurance companies are prohibited to pay for abortions unless your life is in danger; and if you're a minor, your parent must give their consent. If you want to have a medically induced abortion, you have to first submit to a pelvic exam, a requirement that the state first began enforcing in 2018. According to Planned Parenthood, its patient count at its St. Louis clinic has dropped by half since last year, largely due to the clinic's refusal to perform pelvic exams for abortions via pill.
In a scenario that is all too reminiscent of what people had to do before Roe v. Wade, people who wish to obtain a medical abortion or who live too far from the clinic in St. Louis have been increasingly traveling to other states. Kaiser Health News reported that half of the clients at two abortion providers in Kansas and Illinois now come from Missouri. And all of these restrictions place an undue burden on poorer people, as McNicholas noted in Elle. "It's never been a problem for people who have money to be able to access abortion," she wrote. But people without the means or ability to travel, according to McNicholas, will likely "turn to self-managed abortion." "History has shown us that people are very determined and creative when they know they don't want to be pregnant," she added.
The specter of a state no longer having an abortion clinic or outright abortion bans, like Alabama's almost total ban on abortion, have generated the most outrage. But it's these kinds of bureaucratic obstacles enacted by Republican lawmakers that are killing abortion rights by a thousand cuts.