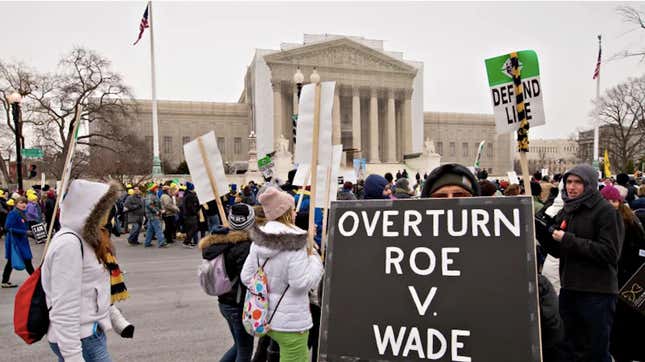 Now that Alabama Governor Kay Ivey has signed a near-total ban on abortion into law, Missouri is the latest state to follow suit.
The state's Republican Governor Mike Parson called for a vote on a bill that would ban abortions at eight weeks of pregnancy, potentially making Missouri "one of the strongest pro-life states in the country." After negotiations that continued into the night, the state's Republican-led legislature passed the bill early Thursday, adding Missouri to the roster of states, including Alabama, Ohio, and Georgia that have enacted punitive abortion rules. As in Alabama, the measure includes exceptions only for "medical emergencies," not rape or incest.
The bill passed the House in February with the support of every Republican and three Democrats.
Because the bill needed to pass before the conclusion of the legislative session, and state Democrats (presumably outside of the three who supported the bill?) spent much of Tuesday afternoon filibustering. Specifically, Sens. Lauren Arthur, and Jill Schupp began to speak out against the bill before the legislation was even brought to the floor. According to St. Louis Public Radio,
"I would characterize this bill as extreme," Arthur said. "This language four years ago would be unthinkable. But elections have consequences. And with new Supreme Court justices, there is a renewed attempt to overturn Roe v. Wade. And with that, there is a push in this Legislature to pass what I would characterize as very extreme legislation."

Both Arthur and Schupp decried the lack of exceptions for rape and incest in the bill.

"Who knows what will happen to the young girls of this state should this law move forward and prevent those who are already victims," Schupp said.
G/O Media may get a commission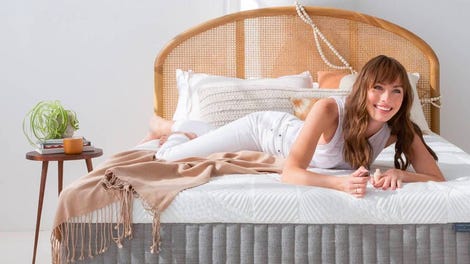 Sleep Sale
Sleep Sale - Brentwood Home
The filibuster began around noon and went on until 4 p.m, when the Senate went into recess. It passed just after 3 a.m. on Thursday.
"The truth is there are 10 of us and 24 of them and our numbers matter," D- Sen. Jill Schupp, told the Kansas City Star. "The only way we are going to stop terrible legislation like this is to elect more Democrats."
Now, the bill will go for an additional vote in the House, before being signed by the state's governor.
If you're interested in donating to some abortion funds during this very dark time, here's a good place to start.