This year the Donald Trump-owned Miss Universe pageant has been plagued by wardrobe malfunctions that cross the line between "totally sleazy" and "just raunchy enough to boost ratings." First Miss Colombia, Catalina Robayo, was accused of going commando at several pageant events. A source tells Fox News:
"Colombia had to be spoken to and told she needed to wear underpants as what she was doing was totally inappropriate. People have been pretty upset by it; there have been photos and media appearances where she has completely had her crotch out."
Paula Shugart, President of the Miss Universe Organization added:
"There were several girls in short dresses which is was a little concerning, but when I saw the (commando) picture on the front page of one of the local papers and was very, very surprised ... Our supervisors talked to all of the contestants about dressing appropriately, and one of our PR people spoke to her (Robayo) and apparently she said she was wearing underwear. But regardless, it created quite a stir here for a few days."
Robayo says she was wearing underwear, but others were also confused about just how naked the contestants are supposed to be. Pageant officials had to add extra fabric to bikini bottoms issued to all of the women after a Brazilian designer's swimsuits were deemed too skimpy for TV.
Last year the competition drew criticism when the contestants wore lingerie and posed on a bed for their official photo shoot, but officials say the women aren't forced to take revealing shots if they aren't comfortable — not that they're all that concerned with the contestants opinions and thoughts. "Over the last few years we've been allowed to really turn this into fashion, so it's not so prissy and not so clothed, it has become fun and much better," says photographer Fadil Berisha. "Here we are with Miss Universe, the most beautiful woman in the world, so we need a girl who looks like a fashion model. If she's smart, that's great, but at the end of the day people want to see a really pretty face."
G/O Media may get a commission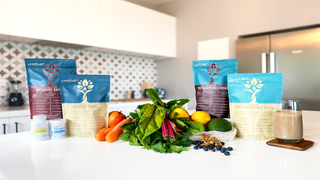 EXCLUSIVE: Miss Colombia Reprimanded For Going Commando During Miss Universe Appearances [Fox News]
Earlier: Miss Universe Contestants Pose Topless, Feminists Rejoice