In what is, unfortunately, some unsurprising news, Sam Haskell, the CEO of the Miss America Organization, made disparaging and offensive comments about the bodies and sexual history of Miss America winners.
The Huffington Post reviewed three years worth of internal emails and found that Haskell, in emails to several other people who worked for the organization like lead writer of the pageant telecast Lewis Friedman, board member Tammy Haddad, and board member Lynn Weidner, attacked former Miss Americas in a variety of ways.
In an email about changing a line in a script from "Forever Miss Americas" to "Former Miss Americas," Haskell appears to endorse Friedman, who was let go from the organization following an investigation, calling the contestants cunts:
Friedman replied, "I'd already changed "Forevers" to "Cunts." Does that work for you?"

Haskell's short reply came quickly: "Perfect...bahahaha."
On another occasion Haskell laughed at an email in which Friedman suggested 1998 winner Kate Shindle, who was publicly critical of Haskell's $500,000 consulting fee in her book, should die:

In December 2014, Friedman emailed Haskell to offer his condolences on the death of former Miss America Mary Ann Mobley, writing, "So sorry to hear about Mary Ann Mobley"

The subject line of Friedman's email read: "It should have been Kate Shindle."

Haskell replied, "Thanks so much Coach...even in my sadness you can make me laugh...how was the Kennedy Center Honors? Love you and appreciate you! Sam."
And when Miss America 1989 winner Gretchen Carlson then refused to speak out about Shindle's book, she was called a snake by Haddad according to internal emails:

On Aug. 15, 2014, Weidner sent an email to a group of former Miss Americas, including Carlson, about Shindle's book, saying, "Is it possible for each of you to speak out in defense of Sam and the organization?"

Carlson replied, "It's one thing to talk about your own personal experience as Miss America … but totally different to attack people individually."

Haskell forwarded Carlson's response to Haddad, who replied to Haskell, "Snake but now u have not doubts as to her loyalty. Makes it easy not to respond. Right?"
G/O Media may get a commission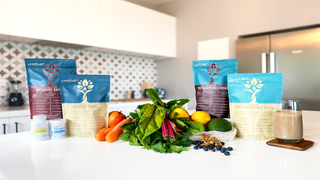 But the most intense attack Haskell made against a former Miss America winner was with Mallory Hagan, who won the crown in 2013, and his reasons were clearly personal.
After Hagan won the pageant she spent time in Mississippi with Haskell and his wife where she grew close with one of Haskell's top employees, Brent Adams. Adams and Hagan realized they were developing a romantic relationship but decided to wait until Hagan's time as Miss America was over. When they officially began dating after Hagan crowned a new Miss America, Haskell was not happy about it, specifically because he wanted Adams to date his daughter, not Hagan.
"You don't need a piece of trash like Mallory. You need someone with class and money like my daughter," Haskell reportedly told Adams, according to Adams. Another time Haskell told Adams he needed to break up with Hagan, stretching out his arms and saying "all of this can be yours."
Soon a quiet, calculated attack against Hagan started on behalf of Haskell. He commented, along with other Miss America employees, on Hagan's weight gain in emails. "OMG she is huge...and gross...why does he want that?????" Haskell wrote in one email to board member Weidner, ostensibly the "he" referring to Adams.
One email exchanged between Friedman and Haskell went like this:
Friedman replied, "Mallory's preparing for her new career … as a blimp in the Macy's Thanksgiving Parade As she continues to destroy her own credibility, her voice will attract less and less notice while she continues her descent to an unhappy pathetic footnote."

Friedman ended the email with, "Ps. Are we four the only ones not to have fucked Mallory?"

Haskell replied and said, "It appears we are the only ones!"

He then wrote Hagan had slept with someone he knew, and he told the man's mother "he needs to have a blood test because we lost count of the number of men she slept with at 25."
But Haskell didn't just make small comments about Hagan's appearance in emails, he also reportedly went out of his way to deter her success. After Hagan won the pageant she also gained a WME agent, introduced to her by Haskell. But that agent began to withdraw from Hagan, reportedly because of something Haskell told him about Hagan.
When Hagan dropped the agent she decided to become an interview coach for contestants, but suddenly the Miss America Organization said contestants couldn't use coaches that weren't approved by their local organization. Hagan's name then made its way on to a list of coaches contestants could not use. "I do believe that our anti coaching initiatives are already impacting her business," board member Weidner wrote in an email.
Since the Huffington Post published this article, Dick Clark Productions cut ties with the Miss America Organization, calling the emails "appalling."
"The Miss America Organization Board of Directors was notified about the concern of inappropriate language in email communications several months ago," a spokesperson for the Miss America Organization wrote to the Huffington Post in response to the published emails. "As a result of the investigation, the Board directed the organization terminate the relationship with most egregious author of inappropriate comments."
""When I first read the emails in the article, I wasn't shocked, but I was validated," Mallory Hagan said on NBC's Today on Friday. "For the longest time, I've tried to explain to people around me that this is happening or these things are being said."