I can't honestly remember what my first thought was after watching Lady Gaga's new "Telephone" video, though I can say for certain that it wasn't "Hot damn, now I need a sandwich with Miracle Whip!"
The makers of Miracle Whip, however, are thrilled with their inclusion in Gaga's video, which brand manager Justin Parnell tells X17 was a chance for the brand to continue its current marketing mission of reaching out to 18-35 year olds. But will it actually work?
Much has been made about the insane amount of product placement in the "Telephone" video, yet Miracle Whip, alongside dating website Plenty Of Fish, was one of the only brands to actually pay for the exposure: Gaga's manager, Tony Carter, tells AdAge that several other brands, including Wonder Bread, appeared in the video unpaid, simply because Gaga wanted them there. It should also be noted that companies that already had existing contracts with Gaga, including Polaroid, Virgin Mobile, and Hewlett-Packard, were also prominently featured in the video, though as AdAge notes, these were also "unpaid extensions of Gaga's marketing partnerships."
It could easily be argued that the product placement overload, as well as the pop-culture reference rapid-firing (Look! Early Madonna! Hey! This is Quentin Tarantino! Is that supposed to be Amy Winehouse? Bettie Page bangs!) is a grand statement on consumerism and our own obsessions with fame, the past, and fictional universes, with Gaga herself being the ultimate product to be packaged, re-packaged and marketed accordingly.
I suspect the reactions to the product placement will be purely generational: some of us will see it as irritating and disappointing, while others probably won't notice it at all, or will acknowledge its presence but not allow it to sway any future purchases. If anything, the video simply amplifies what music videos have been all along: a giant commercial for an artist to sell records with, and now that records aren't selling the way they used to, I suppose a little mayo, er, "sandwich spread" needs to be sold to make up the difference. The most important take away, however, is the fact that Gaga has become the type of artist who makes music videos that can be considered major pop culture events, something we haven't had in ages, and weird sandwich promotion aside, that's a major marketing feat in and of itself.
G/O Media may get a commission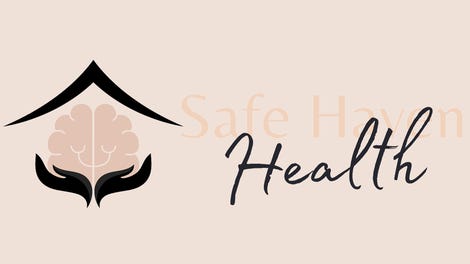 Addiction counseling
Safe Haven Health
So what say you, commenters? Is the product placement in "Telephone" effective or annoying? Or perhaps a bit of both?
How Miracle Whip, Plenty Of Fish Tap Lady Gaga's "Telephone" [AdAge]
The Lady's Gaga For Product Placement In Her New Telephone Music Video [X17]
Earlier: Girl Power, Homicide, And Blatant Product Placement: Lady Gaga's "Telephone" Sucks