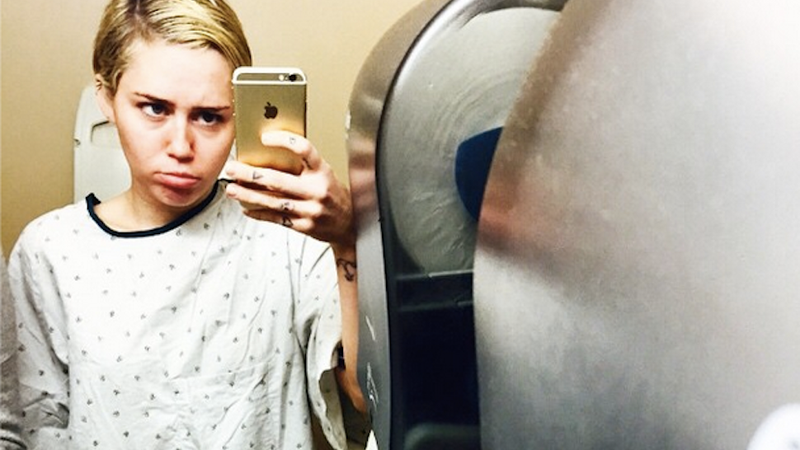 International Bart Simpson cosplay sensation Miley Cyrus visited a Tarzana hospital this weekend for a minimally invasive surgery on her wrist. And, being Miley Cyrus, she Instagrammed the entire gross process. Happy Monday!
Cyrus has yet to publicly comment on the outpatient procedure ("Don't have a cow, man"), but she did give fans an intimate look inside herself.
:)
Then she got sillllllllly.
And sillier:
So ~snackwave~.
[ Billboard]
---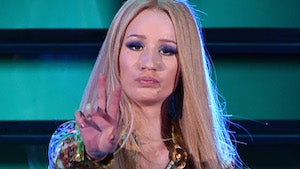 On Twitter, Iggy Azalea addressed the rumor—started by "satirical website Huzler's—that she was born a boy named Cody, writing, "I'm more of a Liam, if [I] had a penis. Liam Azalea."OK, IGLOO. THAT'S ACTUALLY PRETTY GOOD. [US Weekly]
---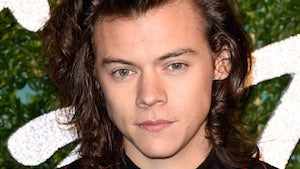 NEW COUPLE ALERT! Supermarket tabloid the National Examiner is reporting that U.S. president Barack Obama is having an affair with U.K. president Harry Styles. (Travel tip: In British English, "elections" are known as "The X Factor.") Styles played coy when asked about it, telling reporters that he "honestly" had "no idea" what they were talking about. Typical political side-stepping. [E!]
---
Images via Instagram/Getty