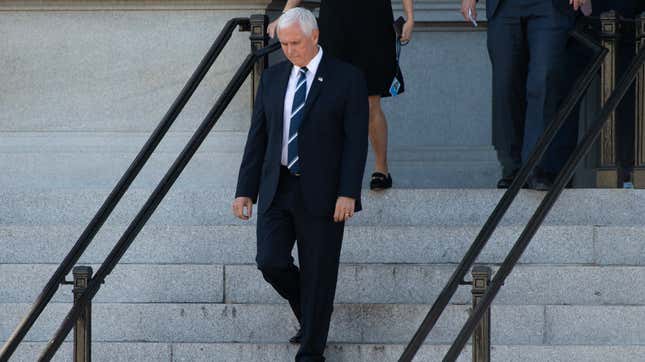 It has only been three days since Joe Biden was announced the winner of the 2020 Presidential election, a decision Republicans are denying with the kind of ferocity I thought they only reserved for climate change and the existence of the covid-19 pandemic. And yet, despite the brief interlude, the soon-to-be former Vice President Mike Pence has decided it is time to go on vacation to Sanibel, an island off Fort Myers along Florida's Gulf Coast. For some reason he's attended church services there before, Tampa Bay Times reports, as if Pence isn't a sentient demon waltzing around this country in a human suit. I wonder if he knows the body of water he'll enjoy is the Gulf of Mexico. I assume this would be a turnoff. 
At any rate, I thought it would be appropriate to list off a few suggestions of where Pence should go on vacation that is not Florida. You know, places where he'd feel more at home:
10. Quarantine. There's a pandemic waging havoc, no one should be going on a beach vacation right now, especially the goddamn Vice President of the United States of America. At least he won't be that for very much longer, am I right?
9. One of his administration's beloved immigrant detention centers.
8. A music festival's port-a-potty, after the sun has set and it has been in use all day. It's dark, he'll miss Coldplay, and what was that squishy thing?
G/O Media may get a commission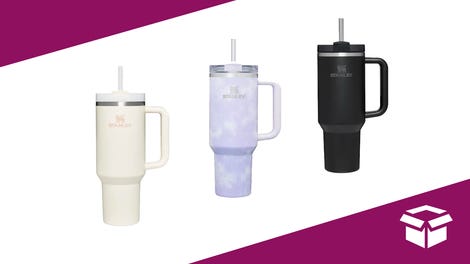 Up to 45% off
Stanley Cup Sale
7. A dump. (The flies will finish their bidding.)
6. A populous Midwestern DMV at the end of the school year, when most high school freshman have passed their mandatory Driver's Education course.
5. A public school and/or hospital with limited PPE.
4. Conversion therapy camp, where he will undergo "therapy," for his homophobia.
3. Guantanamo Bay
2. War
1. Hell.... It had to be said.
Byeeeee!