The fight for justice for immigrant families in detention has taken another heartbreaking turn: According to the American Civil Liberties Union, migrant parents forcibly separated from their children by the the Trump administration are so scared about conditions in their home countries that, in an effort to help their kids remain in the United States, they are refusing reunification.

How did we get here? Over the past several months, the Trump administration has separated thousands of parents from their children at the U.S.-Mexico border. In June, a federal judge ordered the administration to reunite the families by the end of July. The administration failed to do this, and then announced a new policy to deport the separated families and then reunite them in the countries from which they fled. The administration also charged the ACLU with the responsibility of reunification. The process of undoing the immediate harm of zero-tolerance has been a logistical nightmare with a mounting toll of trauma for the families this administration put through hell. To date, more than 300 children are still separated.
Reuters reports that Lee Gelernt, Deputy Director of the ACLU's Immigrants Rights Project, said in court that when he was trying to find parents deported back to Guatemala, "about two-thirds were refusing to have their child returned to them."
"We've had very difficult conversations with the parents this week," he told the judge. "As much as they want to be with their child, and it's heartbreaking, they feel it's too dangerous."
G/O Media may get a commission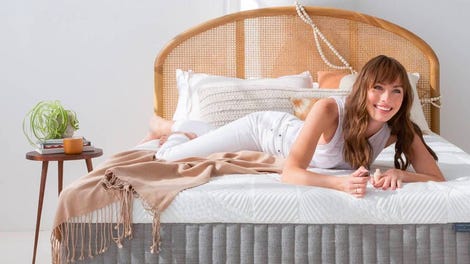 Sleep Sale
Sleep Sale - Brentwood Home
From Reuters:
Gelernt said parents who refused to be reunited tended to have older children who could be recruited by violent gangs if they returned home. In addition, some children have relatives in the United States and are unlikely to end up in foster care.

The ACLU contacted parents in Central America of 162 children and said 109 refused reunification, according to a court filing.
To make matters worse, the Trump administration last week also announced its intentions to break from a rule known as the Flores Settlement that requires the government to limit the detention of minors and requires that detention facilities meet certain basic livable standards. Under a new set of rules, which relaxes the licensing requirements on detention facilities (that are already rampant with abuse), the administration would allow minors be detained indefinitely.
Homeland Security Secretary Kirstjen Nielsen called the guidelines to create minimum standards of how the government treats migrant children in its custody "legal loopholes."