No rest for the weary. People reported on Wednesday that Kim Kardashian West is already thinking about having another baby and asking a surrogate to carry it. Perhaps the same surrogate who carried Chicago West to term.

A source told People, "Even before Chicago was born, Kim was talking about asking the surrogate to carry her next baby…. She's so happy with the whole process and thrilled with the surrogate."
No word yet on what might be on Kanye's mind.
[People]
---
Musician Jack Antonoff broke up with longtime girlfriend Lena Dunham so recently the Forward is still finding bizarre ways to cover it. So why is Antonoff talking about Lorde all the time, huh?
"We've introduced each other to a lot of things," Antonoff said of Lorde on Late Night with Seth Meyers this Tuesday.
"She didn't know Lucky Charms, Cinnamon Toast Crunch, the classics," he said, "so that was one thing I was able to show her. She taught me class."
G/O Media may get a commission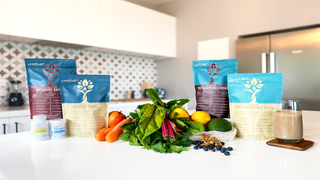 Pay attention, this is why it's important to keep a 33-year-old man around—for the trivia!
[Page Six]
---
Don't toy with me, that's precisely when I get off work.
Not that I'm neglecting this bit of disappointment.
But also, since she's addressing it:
---