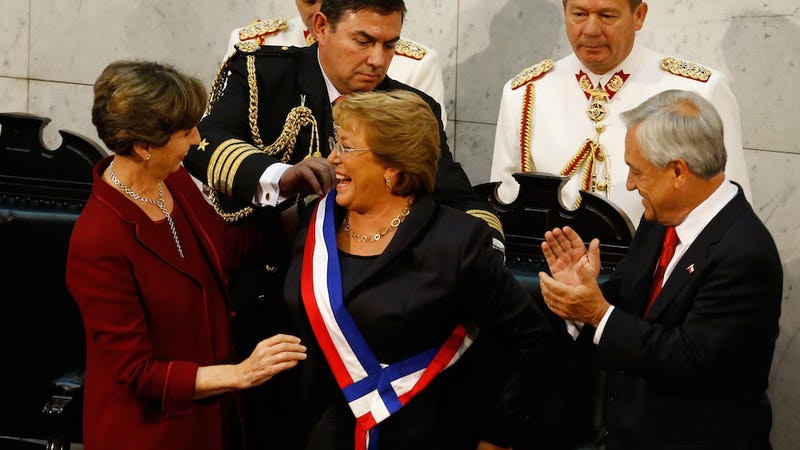 Today, in the city of Valparaiso, Chile, Michelle Bachelet was sworn in for the second time as Chile's new President. She previously served as president from 2006-2010 before becoming the executive director of the United Nations Entity for Gender Equality and the Empowerment of Women (UN Women).
Bachelet had promised to deal with income disparity, inequality, constitutional reform, and universalizing education, a response to the Chilean Winter, the student-led protests demanding more accessible, state-supported, and inclusive secondary and post-secondary education.
Bachelet joins two other South American women presidents currently serving—President Cristina Fernández de Kirchner (Argentina) and President Vilma Dilma Rousseff (Brazil).

Image via AP.