Police reports reveal that the late Michael Jackson amassed a collection of gruesome pornography and violent images, including "animal torture, S&M, and gore" at his Neverland Ranch.
The Santa Barbara County Sheriff's Department discovered this material in November 2003, when Jackson was investigated for child sexual abuse. He had in his possession photos and videos of both children and adults in "perverted positions," as well as "drugs to treat sex addiction, with multiple prescriptions written by a variety of physicians for people close to the star."
The erotic images were allegedly used to arouse the young boys Jackson entertained at Neverland. One private investigator reported that the pop star even had "sexy" underwear shots of his nephews, members of the band 3T.
Even more disturbing are a source's claim that Jackson also housed "sexually explicit images of animal sacrifice...[and] shocking images of child torture."
Jackson was charged with child molestation in 2003, although he was later acquitted in 2005. He paid roughly $200 million in "hush money" to at least 20 different individuals. Former Santa Barbara Senior Assistant District Attorney Ron Zonen, who was involved in Jackson's prosecution, asserts, "There's not much question in my mind that Michael was guilty of child molestation."
G/O Media may get a commission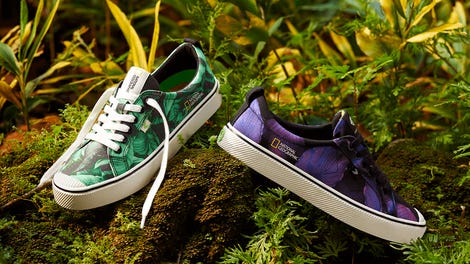 New New New
Cariuma + National Geographic
Update 5/21/16: In a statement to Vanity Fair, the Santa Barbara County Sheriff's Department said of the documents:
Some of the documents appear to be copies of reports that were authored by Sheriff's Office personnel as well as evidentiary photographs taken by Sheriff's Office personnel interspersed with content that appears to be obtained off the Internet or through unknown sources. The Sheriff's Office did not release any of the documents and/or photographs to the media. The Sheriff's Office released all of its reports and the photographs as part of the required discovery process to the prosecution and the defense.
---
Please be advised that the very sexual Zayn Malik has absolutely and without question engaged in coitus. In Paper magazine's Summer Sexy issue, the former One Direction bandmate discussed his new solo album, Mind of Mine, which focuses extensively on boning.
Malik explained to Paper that "it wasn't a conscious decision to make [the album] sexual or refer to sex."
And yet, art is born from experience, is it not? For Malik, that apparently means around-the-clock bump and grind. "I just found out that a lot of the situations that I was in were quite sexual — all of the time," he remarked. "I enjoyed singing about [sex], clearly."
Malik also notes that he and his girlfriend Gigi Hadid are devoted practitioners of "Netflix and chill." (They have sex.) (A lot of it.)
[Mashable]
---
---
Top Image via Getty. Embedded Image via Instagram.