It's been hard to write or think about anything but Mexico City this week. Another 6.1 earthquake has hit Mexico this (Saturday) morning, swaying already-shaky buildings just after a 7.1 magnitude quake ruptured about 100 miles south of the city on Tuesday.
People are still trapped under the rubble. The death toll across the states of Puebla, Morelos, and Mexico has ticked up to 305 as of Saturday evening, ABC reports. On Saturday morning, Public Radio International reported that 40 buildings have collapsed in Mexico City alone; at least one was an elementary school, where, the BBC reported on Saturday morning, at least 21 children and five adults have died.
"I will not sleep in many hours," lifelong Mexico City resident Mitshell Soulwaxloxo wrote to Jezebel via Facebook messenger on Wednesday night. "It is difficult for me to sleep when there are people outside who are worried about their relatives, who are helping and doing their best to save lives."
And increasingly, media is reporting that police and military are blocking volunteer aid efforts. Several eyewitnesses have alleged to Jezebel that, on Friday, police blocked volunteers from a textile factory in Colonia Obrera, where rescue workers were said to have heard voices in the rubble.
G/O Media may get a commission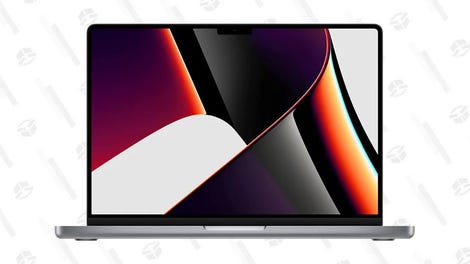 Save $300
2021 14" 1TB MacBook Pro
Above, a video from freelance writer Michael Farley, at an effort led by brigada feminista (a feminist rescue brigade), showing what he and several other volunteers allege to be a stand-off which devolved into a chaotic battle of rock and bottle-throwing, during which police began to confiscate tools and donations.

"I was there for hours and watched it devolve so fast it was crazy," Farley said over text message, backed up by fellow volunteers Laos Salazar and Vik Oseguera.
"I spent hours the day before and god knows how much money tracking down an angle grinder and metal cutting blades [in the suburbs] to cut rebar...and I think they took those, too" he said. (The previous day, he'd said that the most needed resources were tools which are sold out from all local stores).
"That morning [Friday], we were so optimistic because all the headlines in the papers here are about miracle rescues where they pull half a dozen people out of rubble. And the cops were just like Nope. No one here. Even though people who escaped the factory claim women are still trapped inside." He says that ten people were allowed past the police line to take photos, but communication soon devolved into a riot-like event. "The cops made an effort by letting 10 people in to be witnesses," he said. "But they handled the situation horribly and there was really not a lot of transparency on their part."

The website Tercera Vía and another eyewitness have posted the same allegations on Facebook, claiming that workers who were potentially inside had been laboring under illegal conditions. The eyewitness writes that on Friday at 4PM CT, police loaded donated tools, food, and medicine into government trucks. She alleges that the status of the workers believed to have been trapped inside is still unknown to the public and calls for an investigation.
An unrelated Mexico City resident, illustrator and volunteer Mario Rodríguez, had also heard Farley's story spread by friends from across the city.

We have reached out to the Director of Communications for the Mexico City Police Department and will update the post when we hear back.
The account is consistent with a similar report on Thursday in the Los Angeles Times, that, while President Enrique Peña Nieto has reportedly deployed 3,000 soldiers to help, in one case the military blocked a rescue site where a backhoe plowed through rubble where people might have still been trapped.
"I hate to say this, but the institutions that have collaborated least are civil protection," said 19-year-old first responder Analy Fabela during her first rest in nearly 34 hours on Wednesday night. "Most of us are non-governmental civil institutions." She and several others who reported to Jezebel have also heard mixed messages about most donation sites, but the universal advice has been to send tools: hardhats, respirator masks, rebar cutters, metal cutting saws, gloves, and rappelling equipment.
To send donations, Farley recommends getting in touch with locals (for example, via Facebook's Safety Check page), to connect. Mexico City resident and volunteer Mario Rodríguez agrees with several publications including the New York Times in recommending Topos, a nonprofit created after the 1985 earthquake as a trustworthy organization to donate to. The New York Times also recommends donating to Direct Relief, a humanitarian aid organization, GlobalGiving, a crowdfunding organization, and Fondo Unido México.