A sports team executive in New York filed a lawsuit claiming she was blackballed for getting pregnant and not having a ring on her finger. Nice.
Leigh Castergine, the first woman to serve as senior vice president of ticket sales for the New York Mets, said in a lawsuit the team's co-owner discriminated against her because she was pregnant and unmarried. According to the New York Daily News, Castergine said her career with the Mets turned sour when she became pregnant last year, thanks to discrimination she suffered at the hands of Jeff Wilpon, a team co-owner. Wilpon allegedly make comments to Castergine such as suggesting her boyfriend give her a ring because that would help her make more money on the team, according to the suit. Because the Mets salary structure is now determined by a mysterious secret ring, much like the fate of Middle-earth.
Her lawsuit alleges "from the time Castergine announced her pregnancy in September 2013 . . . Wilpon began to humiliate Castergine and disparage her in front of colleagues...Wilpon told an unnamed colleague of the plaintiff that he is "old-fashioned and thinks she should be married before having a baby." The harassment carried over in to many aspects of her job, according to the suit:
Then, during a discussion about whether the team should accept ads for electronic cigarettes, the Mets scion said he was as opposed to e-cigarette ads in Citi Field "as I am to Leigh having this baby without being married," according to the suit.
According to her lawsuit, when she complained to the human resources department, she was advised to quit. Hey, how many times to people have to hear stories like this before they stop blindly telling women that all they have to do to stop sexual harassment and discrimination is "report to your HR department, duh." They are not an unbiased congress of druids who look to a mystical justice oracle to make these decisions, OK? They serve the good of the company they work for and their first impulse is always, always ALWAYS going to be to find a way to shut women like this up. I'm not surprised and neither should you be.
Castergine was fired last month and refused a severance package that was conditional on her agreeing not to pursue legal action against the Mets or Jeff Wilpon. Her dismissal, according to Wilpon, was for failing to meet sales goals and that she was no longer "as aggressive" as before, the suit contends.

A source said Castergine was promoted in December, when the Mets knew she was pregnant. But the suit says Mets officials said she would be promoted, effective in December, before she revealed she was pregnant.

The suit seeks unspecified monetary damages and names the Mets and Wilpon as defendants.
G/O Media may get a commission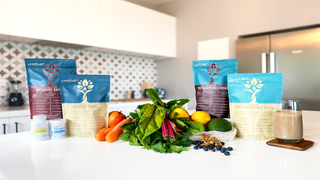 I also love how when a company under fire issues a statement to defend itself against any other kind of awful shit they are accused of, the general consensus is always "THEY ARE JUST COVERING THEIR OWN ASSES, CORPORATIONS ALWAYS LIE!!!" Unless it's in a case involving a woman claiming gender discrimination like this where you can be damn sure that most of the responses aimed at discrediting and attacking her will use the company's own specific denial as if they are the most angelic, innocent victims who never ever issue false, hyperbolic statements ever. LOL at the double standard but again not in the least bit surprised.
Image via Shutterstock.