Holy canoli people. Last night Serena Williams won the US Open for the third time in a row. It's her sixth overall win, her 18th Grand slam title (surpassing Roger Federer), and she's about to get a record amount of prize money for tennis athletes—to the tune of $4 million.
At 32, Williams is the oldest No. 1 and the second oldest major female winner (in the post-1968 Open era). Despite a shaky 2014 season, not making it past the fourth round of a Grand Slam tournament this year, Williams dominated the match last night, defeating her opponent Caroline Wozniacki, 6-3, 6-3. She had quite the momentum going into the match. Via NPR:
The U.S. Open summary describes her dominance heading into the match: "she's won 80 percent of her first serve points, gotten in 76 percent of her returns and broken her opponents 29 times while losing her serve on just six occasions."
She did not drop a single set in her seven matches. While the final match itself was a little spotty, Williams still sealed the deal. After her win, she discussed chasing down that 18th title:
"I have been trying to reach it for so long, since last year, well, since the beginning of the year," said Williams, who received an 18-karat gold bracelet from Evert and Navratilova after the match. "I didn't really think I would get there. I just felt so good."
G/O Media may get a commission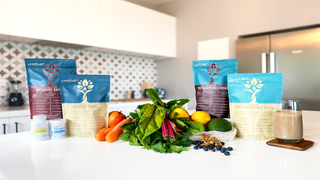 I bet it did. Also, check out this adorable pic Robin Roberts just tweeted from 1999, after a 17-year-old Serena won her first US Open.
Image via AP.