Meryl Davis and Charlie White won the gold medal in ice dancing at the Sochi Olympics on Monday but they assure their fans that they weren't always so graceful.
"Seeing each other, learning from each other," Davis said, explaining the process that led to the Olympic ice dancing gold medal on Monday. "Not just these last four years. We've grown as people over nearly 17 years. When we started, I wasn't just a young skater. I was a young girl."
Davis and White began training in Michigan at 10 and 11 years old, respectively, with White a bit behind, reports the Daily News.
"I was a little annoyed I had to go back a few dances that were lower level," White said. "But it was pretty obvious she was going to hold her own no matter what we did. We were sticking together like glue."
But it all came together! And their lovely dancing on ice is even more wonderful when someone sets it to Beyoncé's "Drunk in Love." And skating's not all they do: This morning on the Today Show, Charlie revealed another talent: playing the violin.
G/O Media may get a commission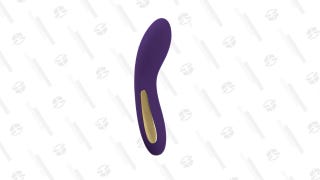 Aurora by Bellesa
Image via Getty.