On Thursday, the Backstreet Boys came back from the dead. Not to be outdone, rival boy band 98 Degrees has announced that they're going on tour. Just in time for summer, right? Not exactly.
You'll have to wait if you're interested in seeing Nick Lachey and his co-conspirators perform, because touring as 98 Degrees envisions it could only ever take place during the holidays. And after all, it is May, so the timing is ripe for Christmas.

"The songs just put you in a great spirit and I think the audience feels the same way," Lachey told People. "It's why we love to do stuff like this around the holidays. It just puts us in a great spirit and gets you ready for a very special time of year."
We've all heard about the war on Christmas, but what we don't talk enough about is the war on my sanity as waged by Christmas creep, by which I mean moving holiday cheer and celebrations up on the calendar to, oh say, October or even earlier.
Nick Lachey is a man who perhaps looks best in a turtleneck and for that, I shouldn't fault him. But I do fault 98 Degrees for realizing they are really, really good at drawing crowds with their wack-ass Christmas songs, and capitalizing on it. They've been doing it for a while. The band's first Christmas album, This Christmas, came out in 1999, and last year, they released a follow-up, Let It Snow, and paired that with a Christmas tour, aptly titled "A Christmas Tour."
G/O Media may get a commission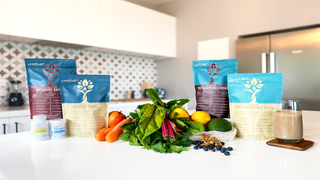 And they want to do even more—as many as 10 more Christmas tours in 10 more years, according to Lachey. Who is putting them up to this? Is it their label? Will *NSYNC and O-Town start fighting over the remaining holidays, so that every reputable '90s boy band can remind us of their existence at some point in the calendar year, ever year? These are my questions and absolutely no one will be helpful in answering them, I'm sure.