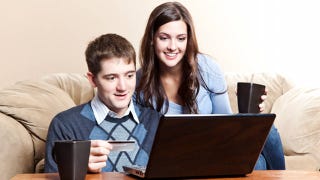 Women love to shop…in a STORE! Amiright, ladies?:
Given the stereotype of how much women love shopping, you'd expect them to be the biggest spenders online.
Apparently, it isn't so. According to data gathered from a study of 1,550 "social gamers on Boston-based MocoSpace's mobile entertainment platform":
"69 percent of the males buy virtual goods and only 31 percent of females do."

On top of that, those male gamers are responsible for 90 percent of virtual goods that are purchased inside the games.
So there you have it, folks. Men love shopping (for intangible objects purchased solely for use in online gaming communities), too!!!
The gap between men and women is ever-narrowing.
Attention, shoppers: Men outspend women 9 to 1 on mobile virtual goods [VentureBeat]