Melissa McCarthy reprised her guest role as Sean 'Spicey' Spicer in Saturday Night Live's cold open. McCarthy didn't do much to mix up the bag of tricks she'd drawn from in her first rendition last weekend (literally, the toys are back), continuing to play the White House press secretary as solidly, predictably unstable. You know the schtick: Doe-eyed journalist come to Spicey with completely reasonable questions, which he proceeds to angrily gnash on and spit out like so much beloved chewing gum. Coming at one of the reporters with a leaf blower was a particularly nice touch.

Attorney General Jeff Sessions (played, a little bafflingly, by Kate McKinnon) stopped by briefly to mutter folksy praise of his colleagues before saying what he really thinks. "We all know there are two kinds of crime," Sessions remarked, "regular and black."
The only disappointment was that Rosie O'Donnell wasn't up there with them playing Steve 'The Nazi' Bannon. Tell me why this can't happen already.
[Youtube]

---
An anonymous artist created a five-story mural depiction of Beyoncé's Instagram pregnancy announcement so that the good people of Melbourne, Australia may have a space of quiet meditation and worship.
And to share in the goddess's bounty of Instagram likes.
G/O Media may get a commission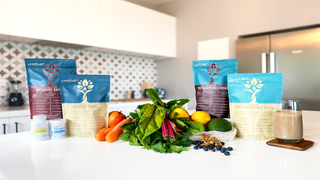 ---