Here is the jacket that Melania Trump wore while on her way to meet migrant children who are detained in Texas because of her husband's inhumane, brutal policies:
First reported by the Daily Mail, Melania boarded the plane at Andrews Air Force Base on Thursday wearing a Zara military jacket that says, in quite large capital letters, "I REALLY DON'T CARE, DO U?"
Although the message could really not be any clearer, Jezebel reached out to the White House for comment as to what this, again, very pointed fashion statement could possibly mean, and why she decided to make it while visiting kids who are in prison-like conditions because of the Trump administration's policies. The White House did not immediately respond to Jezebel, but ABC reporter Meridith McGraw shared FLOTUS spokeswoman Stephanie Grisham's statement: "It's a jacket. There was no hidden message. After today's important visit to Texas, I hope this isn't what the media is going to choose to focus on."
She's right, the message isn't hidden. It's stated very clearly, in bold, bright white capital letters!
G/O Media may get a commission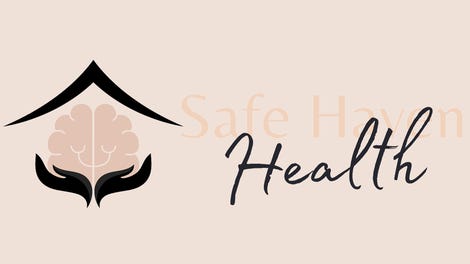 Addiction counseling
Safe Haven Health
By the time the plane landed in Texas, Melania was no longer wearing the jacket. Who can say why? She visited children detained at the Upbring New Hope Children's Center, asking them to "work hard, study hard" and to "be kind and nice to each other" just one day after Donald Trump signed a cruel executive order seeking to detain kids and their parents indefinitely. She reportedly also met with staff in order to learn "how I can help to be sure these children reunite with their families as quickly as possible."
The Trump administration—which until days ago both denied that it was forcibly removing children from parents and also blamed the policy on congressional Democrats—claims that this order will keep families together. However, the trade-off is to detain them indefinitely with their parents, which is a violation of a 1997 decree known as the Flores Settlement that requires the government to release accompanied children in 20 days. The executive order also codifies Attorney Jeff Sessions's policy of prosecuting undocumented adults crossing the border as criminals.
At the end of her visit, our First Lady reportedly ignored a pool reporter's question about her view on Trump's zero-tolerance policy, and left lasting words of wisdom to kids locked up due to her administration: "Good luck," she said.