Melania's jacket has me reminiscing about Louise Linton.
Here's all the shit we couldn't cover today:
Melania Trump's jacket was a radical political statement or fake news or something. [Twitter]
In an interview with the Christian Broadcasting Network, Jeff Sessions said that the Trump administration "never really intended" to tear crying children from their parents. "It hasn't been good and the American people don't like the idea that we are separating families....We never really intended to do that," Sessions said. "What we intended was to make sure that adults who bring children into the country are charged with the crime that they have committed." A week ago, Sessions used the Bible to justify family separation. It's truly amazing how every single member of the administration can recite at least two conflicting narratives to deflect and defend their cruel racism. [Axios]

House GOP leaders postponed a vote on an immigration bill until Friday. The delay comes after the "compromise" bill slowly fell apart, including public questions from Donald Trump. [Politico]

In addition to nonprofits, defense contractors are also making money in the billion-dollar "migrant shelter business." [New York Times]

Meanwhile, Health and Human Services has asked the Pentagon to provide 20,000 beds for undocumented children. The bed space includes barracks at four military bases, which is unlikely to be enough space. Officials have indicated that tents will be put up to house the remaining children. [NPR]

In between singing his greatest hits (Obama, the Democrats, etc), Trump ordered multiple departments to work together to reunite families separated under his administration's policy. "I signed a very good executive order yesterday but that's only limited. No matter how you cut it, it leads to separation ultimately," Trump said. "I'm directing HHS, DHS, and DOJ to work together to keep illegal immigrant families together during the immigration process and reunite these previously separated groups." [Talking Points Memo]

Reuniting the families will be a long and complicated process. [New York Times]

At least one mother will be reunited with her son. After filing a lawsuit against the United States, Beata Mariana de Jesus Mejia-Mejia will have her seven-year-old son returned to her. Mejia, an immigrant from Guatemala, had her son taken a month ago at the U.S.-Mexico border. [CNN]

Looks like the white supremacists who marched in Charlottesville are planning an August reunion in Washington, DC. [The Guardian]

Here are some tweets the president was allowed to publish:
G/O Media may get a commission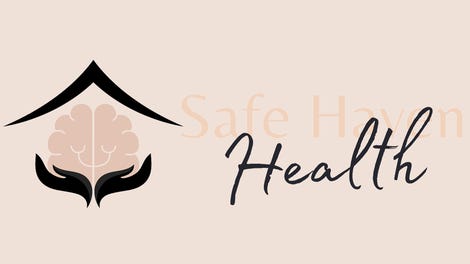 Addiction counseling
Safe Haven Health
This has been Barf Bag.