Welcome to Megyn Kelly Today, Today, a new daily column in which we will share the most memorable things that happened on Megyn Kelly Today every morning until we are no longer able to watch Megyn Kelly Today without feeling like there will be no tomorrow.
Megyn Kelly walked onstage in a long-sleeved black blouse and a leather skirt.

Megyn Kelly says she can't wait for Valerie Bertinelli.

Bobby Finger thought, "Megyn Kelly and I finally have our Breakfast at Tiffany's."
Megyn Kelly did NOT explain the first segment for the first time ever.

Megyn Kelly said Donna Karan used "her voice to attack women."

The audience gasped.

Megyn Kelly played Donna Karan's comments about Harvey Weinstein twice.

Megyn Kelly raised her voice and said, "Women sometimes make bad fashion choices at the office... this does not invite their own harassment. Period. End of report."

Megyn Kelly kept talking after the "period" and "end of report."

Megyn Kelly said, "There are laws in this country... I don't give a damn if a woman shows up in a bikini to the office, that doesn't make it all right... for her superior to harass her. It makes it OK for her boss to say go home and change. That's it."

There was still more after "that's it."

Megyn Kelly said, "The truth is, sexual harassment has nothing to do with wardrobe. It has to do with power and control... How insulting to men! Like they are animals who can't contain themselves if a woman shows part of her thigh... How about we not pile on Donna."

Megyn Kelly said, "How about we use this moment to encourage women to find their own voices despite the risks and to stand up for themselves, which is hard enough without rich, powerful, well-connected fashion moguls lecturing them on their clothing choices. And speaking of fashion choices, here's one for you: I'm done with Donna Karan."

The audience applauded Megyn's apparent boycott (how brave!), who then said, "I want her to come on... and we can have an honest discussion about how she feels."

Megyn Kelly welcomed Katy Tur to the stage to talk about Ivana Trump's statement about being the real First Lady.

Megyn Kelly tried and failed to imitate Ivana Trump's accent.
Megyn Kelly teased Edie Falco's appearance in promotion of, duh, Law & Order True Crime: The Menendez Murders.
Megyn Kelly sat down with Edie Falco in a pre-taped interview.
Edie Falco said, "They didn't do it for the money," and suggested she believed the brothers were abused by their parents.
Megyn Kelly teased the next segment by saying, "Coming up, the truth about infidelity, and the warning signs every spouse should know. But first on a lighter note, cocktails and conversation with Valerie Bertinelli!"
Megyn Kelly welcomed Valerie Bertinelli to the stage.
Valerie Bertinelli taught Megyn Kelly how to make an Irish coffee.
Megyn Kelly and Valerie Bertinelli took a sip of Irish coffee.
The audience applauded because there's nothing live studio audiences love more than the mere suggestion of alcohol.
Valerie Bertinelli began teaching Megyn Kelly how to make a margarita.
Valerie Bertinelli muddled the lime.
Megyn Kelly asked Valerie Bertinelli, "What is muddling?"
Valerie Bertinelli explained muddling.
Megyn Kelly used a shaker and said, "I had a blender explode on me not long ago!"
Megyn Kelly provided no additional details about said blender explosion.
Megyn Kelly dumped the contents of the shaker into the glass Valerie Bertinelli rimmed with salt without putting the strainer lid on top. (See the Clip of the Day.)
Valerie Bertinelli said, "Oh Megyn," and the audience cackled.
Valerie Bertinelli caressed Megyn Kelly's arm, said, "You're so pretty, you're so pretty," and explained that she needed to strain the lime and jalapeños out of the margarita before serving.
Megyn Kelly attempted to end the segment by saying, "Coming up, infidelity, the warning signs every spouse should know, and is there life after the affair."
Valerie Bertinelli said, "I can tell you a little bit about that," in an apparent reference to Eddie Van Halen.
Megyn Kelly and the audience laughed.
Megyn Kelly returned and asked, "Can a relationship survive and even thrive [after infidelity]?"
Megyn Kelly rolled tape of some couple whose name I missed the first time around who dealt with—dun dun dun—infidelity.
Apparently the husband, Michael, cheated on his wife whose name I keep missing. Bobby Finger thinks it's spelled Tirsha, but has never heard this name before and it has not yet been put onscreen.
Megyn Kelly said that Michael "moved into the basement" after his affair was revealed so that he would be close to the kids.
Michael said, "During all my thinking time in the basement, I reflected a lot on what caused the affairs."
Megyn Kelly said, "Michael stayed in the basement for six weeks as the couple remained in counseling."
Bobby Finger asked, "What the hell is this show and why do these people keep speaking in somber tones about 'the basement.'"
Megyn Kelly welcomed Michael and Tirsha to the stage and asked how they're doing.
Tirsha said, "We're doing great! As far as the marriage... we're better now than we have ever been... We've gone through the ugly, we've gone through the worst."
Megyn Kelly asked if Michael had addressed the issues (i.e. "not being appreciated") that made him cheat to begin with.

Michael said he had.
Megyn Kelly said, "Forgive me for asking this, this is indelicate, but I know you took some of the affair partners home to your marital bed."
Michael said, "No, it was in the home, but not in our bed."
Megyn Kelly said, "To your home. To your home. So, I'm sure that's been a source of pain, and I think the question is why? Why? Why would you do that?"
Tirsha looked at Michael all yeah bish why.
Michael said, "It was a way to fill the need at the time."
Megyn Kelly asked another one-word question, saying, "And you managed to find forgiveness. How?"
Tirsha said, "It's definitely a process. And I've been thinking a lot about forgiveness, and forgiveness initially is almost a selfish thing. Because you have to forgive to not let this consume yourself to that level, to not have that bitterness consume you, to not have this revenge consume you. Because that's not healthy. And that's not the woman that I wanna be. I'm a fun person. I'm a happy person. I didn't want that to change. And so forgiving was to keep myself intact. To not lose myself through this... He worked his butt off for two years to get that trust back..."
Megyn teased something about how affairs might be helpful for relationships.
Megyn Kelly welcomed yet another couple who spoke like a self-help book. One of their names was Anne.
Anne said, "When a tragedy like this hits you, it's either gonna destroy you, it's gonna define you, or it's gonna develop you... I had to grow as a person and in marriage, two halves don't make a whole..."
Megyn Kelly asked some infidelity expert named Esther Perel about warning signs for infidelity.
Ester Perel said looking for signs is sorta bullshit, saying, "When you don't see, it's not because you're a fool or... you're not looking. It's because you're trying to protect an entire life that you have built."
Tirsha said she saw no signs and said, "I blamed myself a lot for being dumb."
Megyn Kelly asked Michael if their marriage has improved.
Michael said, "Absolutely."
Megyn Kelly thanked her guests and said, "Up next, supermodel Molly Sims is here. I need her badly! She's gonna help us turn our everyday messes into something called everyday chic!"
Bobby Finger thought, "Wasn't that infidelity segment essentially about turning everyday messes into something called everyday chic?"
Megyn Kelly welcomed Molly Sims to the stage.
Molly Sims appeared to be Megyn Kelly's most excited guest to date.
Molly Sims shared some tips with an audience member named Tracy who has "three-year-old twins and a messy pantry."
Bobby Finger thought, "All you have is a messy pantry and you're seeking the help of Molly Sims?!?!?!"
Molly Sims said to hang a shoe rack on the back of a pantry—putting healthy snacks on the bottom, and less healthy snacks on the top.
Bobby Finger narrowed his eyes and grumbled, "I dare any of you to provide proof that Molly fucking Sims hung a damn shoe rack on the back of her pantry."
Molly Sims said, "Sometimes, I'm not lying, i get so many 'mama, mama, mama,' that I'll hide in the pantry. So sometimes I'll eat my own snacks. I'll take conference calls. This is a great easy way! It's a hack of a hack of a hack."
Bobby Finger thought, "What in the fuck is Molly Sims talking about? Does Molly Sims know what a hack is?"
Molly Sims could NOT be stopped, and started talking about other ways to hack, hack, hack! "Prepackage!" she demanded of us all. "Take glass containers, plastic containers in your refrigerator. Cut up cucumbers, red pepper, carrots. I know it sounds like when am I gonna have time to do it, but it'll make your life so much easier and nine times out of 10 they're gonna grab something healthier."
Megyn Kelly did not ask for data to back up that statistic from Molly Sims.
Hoda and Kathie Lee said Mandy Moore and Carla Bruni would be on their show today.
Megyn Kelly said, "We'll see you tomorrow! Bye ladi—" before 4 New York cut to the local news.
G/O Media may get a commission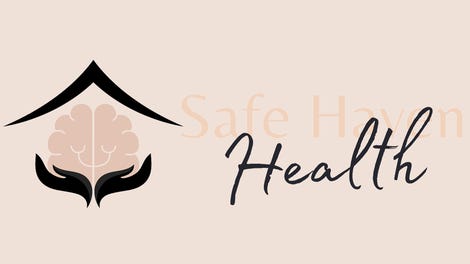 Addiction counseling
Safe Haven Health
Clip of the Day: Wasting Away Again In Megynkellyville