Megyn Kelly, Dickensian orphanage owner come from Fox to woo us back now that we've moved in with nice rich parents at NBC, is not actually nice, according to Page Six. We know, we've watched the show, but we won't say that, for karmic gruel is best served on morning primetime.

Various anonymous insider reports ranging from "she's a little rough around the edges" to "staffers frequently 'cry' on set," despite the sudden devotion to #MeToo coverage which tends to be commensurate with ratings. Sources tell Page Six that "she is hated inside the Today show and is seen as tarnishing the brand, out-of-control and selfish." That's the opposite of what she is supposed to be, which is passionate about awareness.
It's another one for the expanding file of "toxic atmosphere" reports, like this leaked email from January, in which fired head writer Kevin Bleyer described "bullying and abusive behavior" and a "hard-to-swallow injustice" for a show that's branded around the cause of fighting harassment.
NBC declined Page Six's request for comment. Jezebel has reached out to representatives from "Today" and will update if we hear back.

---
Celebitchy with a thoughtful post on Hollywood pushing its actors' bodies to their breaking point and then tossing them aside once they've drained them of bankability. Brendan Fraser discussed falling victim to this in his recent GQ interview, which, they note, Megan Fox echoes on E! News:
As long as you survive filming and they've gotten what they need from you they don't really care if you drop dead afterwards. It doesn't matter if you break an arm or you break a leg.

You can get really sick as long as you are not bleeding from your face you are going to keep working and people don't understand that. There's no regard for your safety or your physical well-being at all because it doesn't matter because you are a means to an end.
G/O Media may get a commission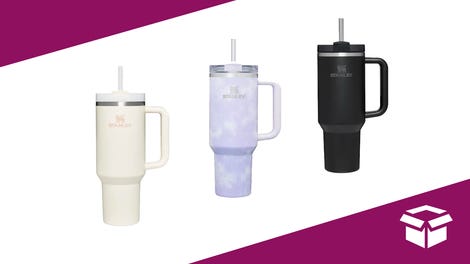 Up to 45% off
Stanley Cup Sale
I'm also reminded of how her colleagues, supposedly in defense of stunt-fetishist Michael Bay, anonymously trashed her as a "porn star" when, in an interview about motherhood, E! asks whether she "wears certain pieces [of lingerie] for her man."
No.
---