"Let me stop you there before you speak," sings Meghan Trainor, in her boldly meta new single "No," which is a sonic departure for the artist—reminiscent of the Y2K pop era, rather than the '60s—but otherwise aesthetically consistent with the rest of Trainor's oeuvre in the way its vibe is sort of "haunted wing of Madame Tussaud's but in a bad way." She goes on: "Nah to the ah to the NO NO NO."
Trainor then raps—to repeat that, Trainor raps:
My name is no/ My sign is no

My number is no/ You need to let it go

My name is no/ My sign is no

My number is no/ You need to let it go

Nah to the ah to the no no no
Later in the song, which was produced by Fifth Harmony and Jason DeRulo collaborator Ricky Reed (and is not universally disliked by Jezebel staff; managing editor Kate Dries likes it, and we all agree that we would be fine with a song like this from Fifth Harmony or Ariana Grande), Trainor switches it up: "Blah blah blah, I be like, nah to the ah to the no no no."
It is brave, cool, and interesting that Meghan Trainor decided to write a song from the vantage point of a person listening to a Meghan Trainor song. Very "Library of Babel" of her; did you hear that her new album incorporates the "Caribbean influenced" genre called soca? Damn. We close with an excerpt from an interview Trainor did with Time:
TIME: Congratulations on your Grammy win. Where are you keeping your trophy?

Meghan Trainor: It's so embarrassing I have to say this, but I don't know how to get it. I think we have to order it? Or ask the Grammys to give it to me? I haven't gotten it yet.
G/O Media may get a commission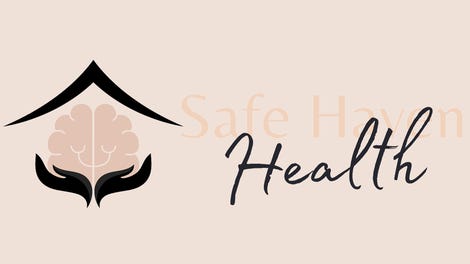 Addiction counseling
Safe Haven Health
Sorry, one more:
"No" is a huge change for you. How important was it for you to find a new sound and show people that this new album isn't the Meghan Trainor they think they know?

It was definitely a war with my label and my management because I was handing in songs, and I did the doo-wop. I was like, "Yeah, I killed it, I took it to a new level of funk!" They would say, "That's exactly what everybody's expecting, Meghan. Hit us with your songwriting skills, hit us with something no one would expect Meghan Trainor to do." That pissed me off and fired me up, so I went into the studio and was like, "Ugh! We need an angry song! More hip hop, more urban! Let's go!" We did that in one day and they loved it.
No.
---
Contact the author at jia@jezebel.com.

Image via Instagram