Jennifer Lopez has been criticized both here and elsewhere for working with Dr. Luke on her new song, "Ain't Your Mama." But in a new interview, the writer of that song—Meghan "No" Trainor—has defended Lopez, saying that she fell for the song before she even knew Luke had produced it.

In a conversation with journalists in an unnamed context, according to Digital Spy, Trainor explained how she got the song to J. Lo in the first place:
"I texted her the song and she had no idea - she thought I did it alone by myself at my house, which a lot of people think because I do do that.

"I sent it to her and said, 'Do you like the song?' and she said, 'I love the song, my kid loves the song - he's made me play it five times already so I know it's a hit - when can I cut it?', so I said immediately, 'Whenever you want!'"
She went on to defend her, saying that she "felt terrible when Jennifer got all the hate for ['Ain't Your Mama'], and it's just all ridiculous. It's such a big song for her."
It's one of those vague statements that sort of deflects the issue, but it seems like maybe Trainor is saying people mad at J.Lo should in fact just direct their ire to her, for being the person who cut the track with Luke in the first place? No? Regardless, she tells Digital Spy she's written three other songs for Lopez, so we at least have that to look forward to.
G/O Media may get a commission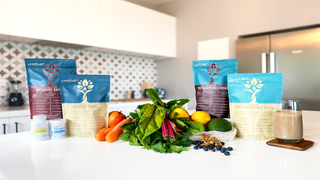 ---
Image via Getty