Both the Duchess of Cambridge and the Duchess of Sussex left the house today. Kate visited the costume department of the Royal Opera House; Meghan went to the Mayhew, an animal rescue organization. Do with this information what you will.
Markle was making the visit as part of the rollout of her new patronage; she wore a $35 H&M dress, according to Elle, cuddled a Jack Russell terrier, and was called a "fat lady" in seemingly a complimentary way from one of the women she met. People reported that Middleton (Cambridge? Windsor?) got a peek at the process that results in something like 10,000 costumes a year, as well as watching three principal dancers from the Royal Ballet rehearsing The Two Pigeons. The organization has ties to the monarchy that go all the way back to the Restoration of Charles II in the 1660s.
It's very funny to read this in the language of their alleged feud like some "expert" on Ancient Aliens looking at a big rock in a desert and picking out extraterrestrial runways. That's what the tabs are doing with every other piece of information that trickles out of the Palace—for instance, the news that Markle has opted for Frimley Park rather than the Lindo Wing of St. Mary's Hospital, where Middleton has given birth. This is characterized by the Sun as: "MEGHAN Markle wants to avoid giving birth in the Lindo Wing as she 'doesn't want to do anything that Kate Middleton has', a royal insider has revealed." But the actual reported details don't make her sound like "Duchess Difficult":
Although St Mary's is an NHS-run hospital, Kate opted for the private wing - which has been compared to a five-star hotel, with new mums offered champagne and lavish menus - to give birth to Prince George, Princess Charlotte and Prince Louis.

However, Meghan is said to want to take a different path to her sister-in-law and wants to shun the private ward for the more-basic facilities at Frimley Park.
In contrast to the luxurious Lindo Wing, the maternity rooms at Frimley Park don't even have ensuite bathrooms.

A source said the Duchess of Sussex likes the fact the Surrey hospital's maternity ward is run by the NHS.
I don't know to what extent there's a real feud here—if they're beefing, or simply crafting different public images for themselves, or something in between, merely playing off one another in a deliberate but not unfriendly fashion. Maybe those are just naturally occurring grooves in the landscape, or maybe they really ARE ancient landing strips! But they've definitely got vastly different styles. Here's Kate:
G/O Media may get a commission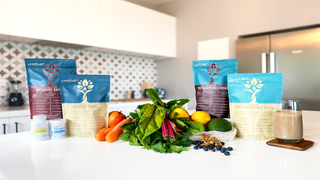 Here's Meghan:
And again Kate:
And Meghan:
Interpret these images in keeping with your own preferred narrative!