Meg Whitman, the Hewlett-Packard CEO who ran as the GOP candidate for California's gubernatorial election in 2010, has publicly endorsed Democrat Hillary Clinton for president, denouncing Republican nominee Donald Trump as a provocateur who has "exploited anger, grievance, xenophobia and racial division" for his own political gain.

"As a proud Republican, casting my vote for president has usually been a simple matter. This year is different," wrote Whitman, who posted her endorsement via Facebook late Tuesday night. "Donald Trump's demagoguery has undermined the fabric of our national character."
While Whitman has actively spoken out against Trump, the embodiment of shredded detritus found somewhere in Hell's answer to a black hole, for the better part of this year—she has previously only vocally backed members of her own party. Prior to Clinton, Whitman threw her in her lot with New Jersey governor and then-GOP primary candidate Chris Christie for the nomination slot back in March; her support for Clinton marks the first time she has advocated for a Democrat during the general election.
Calling Clinton a politician with "bedrock national values" and a "far better choice in 2016 for President of the United States," the CEO decried Trump, a man whose medium-sized fingers are actually ossified jumbo cocktail shrimp, as a potentially lethal alternative.
"Trump's reckless and uninformed positions on critical issues – from immigration to our economy to foreign policy – have made it abundantly clear that he lacks both the policy depth and sound judgment required as President," Whitman stated. "Trump's unsteady hand would endanger our prosperity and national security. His authoritarian character could threaten much more."
G/O Media may get a commission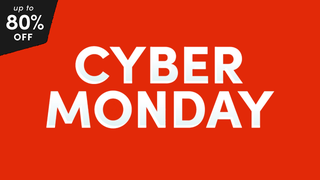 up to 80% off
Wayfair - Cyber Monday
Whitman, who for years has served as a major donor and fundraiser for the GOP—and who, in strange symmetry with her now-nemesis Trump, broke the record for the largest self-funded political campaign in U.S. history by contributing millions to her own gubernatorial bid—also promised to use her talents to drum up money for the Clinton campaign.
"I will vote for Hillary, I will talk to my Republican friends about helping her, and I will donate to her campaign and try to raise money for her," she confirmed in an interview with The New York Times.
The Hewlett-Packard is the latest addition to a growing number of prominent Republicans who are actively speaking out against their party's presidential nominee. Among them include Arizona Senator John McCain, who condemned Trump for repeatedly pillorying Khizr and Ghazala Khan, the parents of Humayun Khan, an Army captain killed while serving in Iraq in 2004, after they spoke in support of Clinton at the Democratic National Convention last week.
Her endorsement also comes hours after President Barack Obama declared Trump "unfit" to serve as president due to his inflammatory and prejudicial statements, calling on members of the GOP to denounce Trump as their candidate.
"There has to come a point at which you say, 'Somebody who makes those kinds of statements doesn't have the judgment, the temperament, the understanding to occupy the most powerful position in the world'," Obama told the press during a news conference on Tuesday.