Ever since the Internet was cruelly denied Privilege-Denying Dude after the stock photographer and model objected, there has been a meme-shaped hole in our hearts. Which is why we're so excited that a guy known as Edman has offered himself.
The original Privilege-Denying Dude used a tow-headed model, known only as "young fashionable man" in the iStockphoto database, to dispense such rhetorical truths as, "I'm not homophobic; faggot doesn't have to mean gay," and "I'm not racist; I was being ironic." Unfortunately, Tumblr took it down, just as the photographer argued that the use of the photo violated the content licensing agreement, and said the model had been insulted for being associated by those messages. (The photographer was not amused by our sincere request to interview the model.)
Enter Edman, a graphic artist who writes on his own Tumblr,
I read comments on several blogs (namely Tiger Beatdown and Jezebel) asking for some willing feminist dude to stand up and volunteer to be the new Privilege Denying Dude. To this end, I humbly submit that I, one of the most privileged members of society, might be that face you are looking for.
G/O Media may get a commission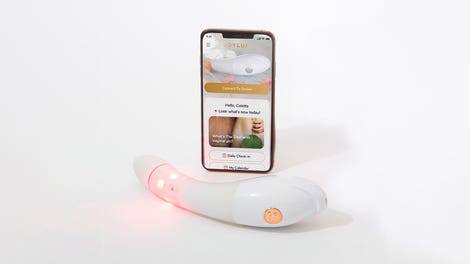 $50 Off
Joylux vFit Gold Device
He photographed what he calls "my most smug face" and cops to the fact that "a long time ago in a land far away, I was that dude." How excellent to see him thus transformed — apparently thanks in part to Internet consciousness-raising — and to hear that Privilege-Denying Dude will be back, here to smugly tell us how it is.
Am I Privilege-Denying Dude? [Edman]
Earlier: Privilege-Denying Dude Knows That Deep Down, You're Bisexual
Privilege-Denying Dude Pulled Off Tumblr