There's a new Orange Is the New Black inmate coming and she's into vials of her fiancé's blood and Charlie and the Chocolate Factory—I'm assuming. Ruby Rose joins the Netflix show's third season and she's engaged to Roald Dahl's granddaughter, Phoebe Dahl, in real life.
The Australian DJ, model and MTV Australia VJ, according to a new blurb in Elle, will play Stella Carlin, a love interest of Piper and Alex on the show. I see how that love triangle could start, Ruby's giving me the vibe I've missed since Shane's last appearance on The L Word finale. She could also double as Justin Bieber if he's too high to show up for his next video shoot, though I dare say teen girls wouldn't want the original Bieber back after Ruby's showing. Just sayin'.
Here's the future Litchfield resident showing off her fiance's ... blood for good measure.
Until OITNB's third season debut!
G/O Media may get a commission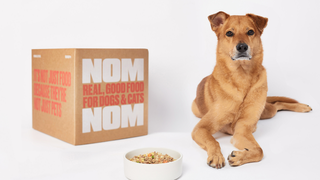 Image via Getty.