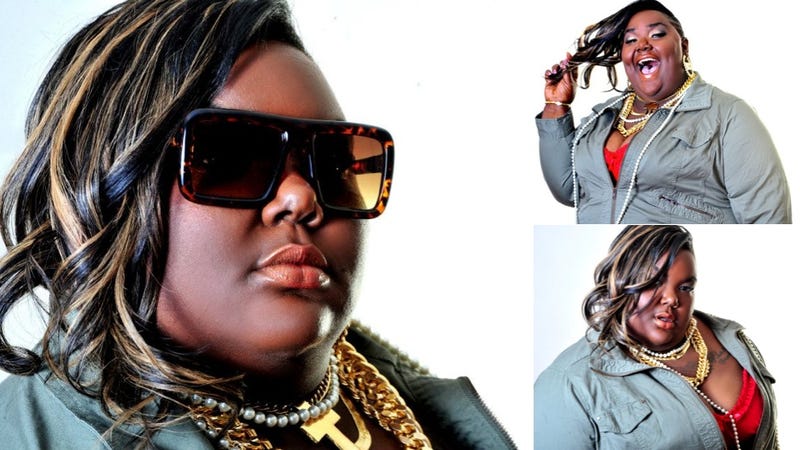 Ladies, I have a message to share with you: PASS ME A DRINK, I'M IMPORTANT. Meet Mz. 007, a St. Louis, Mo. rapper with today's self-love lesson that even Iyanla Vanzant could learn from, and then say "Preach beloved!"
In a bass-heavy track that's made for rap's prep genre — aka music to listen to while you're getting ready to go out — Mz. 007 starts off with a joke decrying those who might have something to say about her weight. Then she busts into lyrics that you can't help but nod to including, "I'm coming through, bitch, I'm gorgeous." ME TOO MZ. 007, ME TOO. She also posts photos of herself on her Facebook page with the hashtag #FATFLYCHICK. I'm into it.
PS: Where can I find bows for my Converse? Want.
Images via Facebook.