Marta Vieira da Silva, also known simply as Marta, is probably the Women's World Cup's biggest star. Let's learn a little more about the athlete sometimes called "Pele in a skirt."
According to an interview with Der Spiegel, 25-year-old Marta was born in the Brazilian town of Dois Riachos, where, she says, "I was the only girl there who played soccer." She started playing when she was seven, "With the boys, on the street, without shoes." Since then, she's played for a Swedish team and her current professional employers, a team called the Western New York Flash that's owned by a man who also runs a Buffalo meat-packing company. But right now, she's most visible as the breakout star of Brazil's national team — and the Women's World Cup in general.
Deadspin's Emma Carmichael calls Marta "one of the few reasons that a casual soccer fan might watch early-round games in the Women's World Cup that do not involve the U.S. national team." She also notes that "Marta has a schoolyard, bullish quality to her game that's rare for the women's side: perhaps in part to make up for her size (she might pass for 5'5" in spikes), she's never shy of throwing an elbow to earn herself some extra space for a play." Der Spiegel's Wiebke Hollersen also praises Marta's energy:
After the game, she jumps around the field, pulling up her jersey to show a scrape on her hip. "No matter how hard they go after me, I never give up," she yells. Then she laughs as if she's won a trophy. None of her teammates are as keyed up as she is. Indeed, it's not just talent that sets Marta apart.
After Sunday's win over Norway, Brazilian coach Kleiton Lima said,
Our team is honored to be able to count on Marta. Thank God, Marta is Brazilian. Thank God, Marta is part of our squad.
G/O Media may get a commission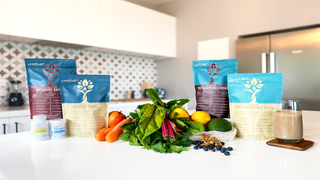 Marta hasn't completely avoided the sexualization that seems to be the lot of high-profile female athletes — the Boston Globe's coverage of Sunday's game was headlined, "Marta doubles pleasure for Brazil." And Hollersen offers this description of a recent photo shoot:
The photographer lies down in front of Marta on the lawn in front of the gym. She asks Marta to jump into the air and raise her right fist the way Pelé often did. But then, Pelé didn't have to be careful about a skirt.

Then Marta heads back to the gym to pose for more pictures. In one, she has to bite the ear of a Mickey Mouse doll. But at least she gets to wear better-fitting jeans and a leather jacket now.
Still, much coverage of Marta has focused on her playing prowess — Goal.com just chose her as its player of the week. With her help, Brazil has entered the Women's World Cup quarterfinals. They play Equatorial Guinea tomorrow, in a game that apparently should offer some athletic "fireworks." In the meantime, you can enjoy some of Marta's previous fireworks, at left.
The Humble Kingdom Of The World's Best Woman Soccer Player [Der Spiegel]
The Walk-Off Balk Is The Least Exciting Non-Play In Baseball [Deadspin]
Marta Scores Twice, Brazil Moves To Quarters [SFGate]
Marta Doubles Pleasure For Brazil [Boston Globe]