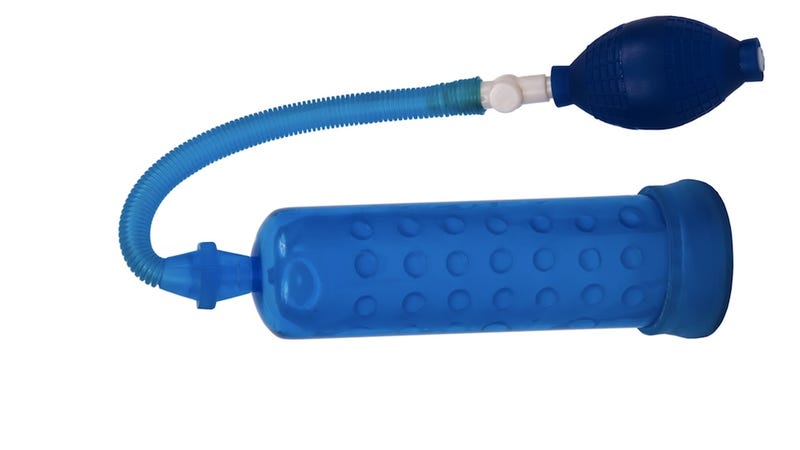 Remember this the next time a congressman makes even a peep about the birth control mandate: Between 2006 and 2011, Medicare spend a whopping $172 million on penis pumps. That's a lot of penis pumps!
That's according to Reuters, reporting on findings from a government watchdog. The numbers are no joke:
The report by the inspector general for the Department of Health and Human Services said Medicare, the government health insurance system for seniors, paid nearly 474,000 claims for vacuum erection systems, or VES, totaling about $172.4 million from 2006 to 2011. Yearly claims for the devices nearly doubled from $20.6 million in 2006 to $38.6 million in 2011.
The real problem, though, is that Medicare is grossly overpaying, buying them at twice the price your average consumer would spend, the report says:
"Medicare payment amounts for VES remain grossly excessive compared with the amounts that non-Medicare payers pay.... Medicare currently pays suppliers more than twice as much for VES as the Department of Veterans Affairs and consumers over the Internet pay for these types of devices."
Nothing worse than getting stiffed on a penis pump.
Image via Shutterstock