Cool teen YouTubers Bakuna Fatata posted a video in August showing them sneaking into an Ikea, hiding until closing time, then having their very own sleepover, Basil E. Frankweiler-style. This very awesome idea touched a nerve with teens all over the globe, who are now having super fun furniture warehouse slumber parties that are, frankly, really starting to tick Ikea off.
The BBC reports that at least ten of these "non-sponsored sleepovers" have popped up in the US, Canada, UK, Belgium, Netherlands, Japan, Australia and Poland. The most recent bust was made on two Swedish 14-year-olds found in a Jonkoping Ikea. They were released without incident, but a couple 15-year-olds, also Swedish, were charged in October with trespassing after being found in an Ikea in Malmo. According to Swedish paper Sydsvenskan, the 15-year-olds sat in cupboards as the store closed, and then for the next ten hours, too scared to come out. Rad!
A UK Ikea spokesperson told the BBC that the brand is cracking down on these sweet teen parties, though they appreciate the enthusiasm for fyrkantigs and knutstorps:
"We appreciate that people are interested in Ikea and want to create fun experiences, however the safety and security of our co-workers and customers is our highest priority and that's why we do not allow sleepovers in our stores."

A Swedish spokesman added: "Maybe needless to say that the fun in it is overrated. A long night of sitting still, only to then risk getting into trouble with the law."
G/O Media may get a commission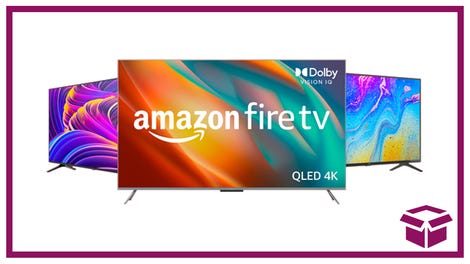 Ooh. stunning.
New Amazon Fire TVs
Wow. Ikea just don't understand.