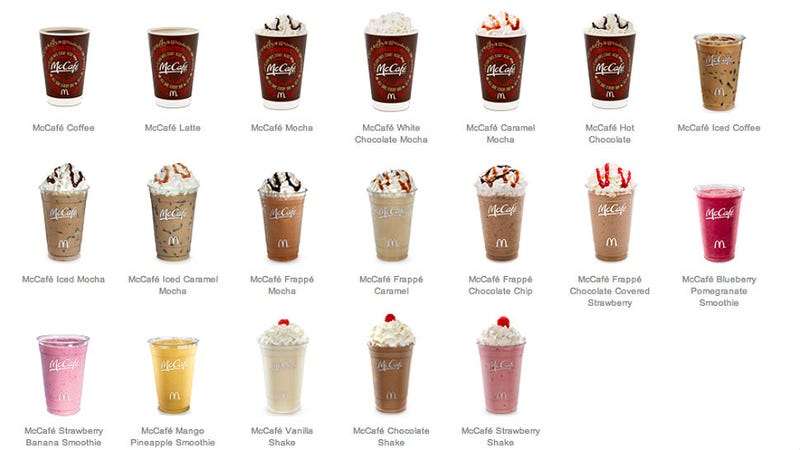 There's a breakfast battle happening ladies and it's, like, the real deal. We might even get free coffee out of it, it's that serious!
McDonald's has long been atop the early morning munchies ladder but now fast food rivals like Starbucks and Taco Bell (I know, I know ... ) are hot on the Golden Arches' heels.
If you're a sane breakfast eater, you're probably wondering why anyone would want Taco Bell before 9 A.M.? Remember those crazy looking waffle, sausage and egg "tacos" they introduced last year? Right. And earlier this week the Bell officially kicked off a new breakfast abomination menu with commercials featuring dudes legally named Ronald McDonald. My favorite was the black Ronald McDonald from Chicago. Anyway ...
If your fast food allegiance is up in the air, maybe pick McDonald's from March 31-April 13? The original American fast food joint will be giving out free coffee like graham crackers in day care, according to the AP, so ... whose side are you on?
ps. Starbucks, I don't visit your establishment very often but maybe you too should woo us busy to-go breakfast eaters with something too. I heard about your new alcoholic offerings, maybe that could be something?
Image via McDonald's.