Forget the fact that you might be getting catfished: what if your online boyfriend is a multimillion-dollar global scammer? A relationship of this sort just landed Virginia native Audrey Elrod in prison for over two years and, instead of being angry, Elrod appears to just want to know if her scammer ever really loved her.
The issue seems to be with where Elrod met her scammer. When you see a Craigslist posting from someone offering an apartment that requires a large deposit sight unseen, or a strange Facebook message about a receiving a surprise cash windfall if you'd only reply with your bank details, you delete it. Right? However, some Nigerian scammers known as Yahoo Boys have been targeting lonely women specifically and then flipping them into financial conduits, according to Wired. To help the the men they think they love, these women move illicit funds like clockwork, unknowingly or knowingly, to bank accounts and then to foreign countries via Western Union and MoneyGram.
According to the Internet Crime Complaint Center, American victims of online romance scams lost more than $87 million in 2014, compared with just $50 million in 2011. In the UK, a 2012 study by researchers at the University of Leicester and the University of Westminster estimated that 230,000 Britons had already been duped by Internet swindlers whose promises of love inevitably segue into demands for cash.
Authorities say the victims are "…not necessarily lonelier or more trusting than their peers, they do tend to score highly on tests that measure how much they idealize romantic love." The targets are so in love with love that they're willing to overlook things that don't make sense, like never seeing their lover's face either in person or even via Skype.
For Elrod, she fell in love with a Yahoo Boy in disguise who contacted her with the following cold Facebook message:
"How beautiful is your picture Audrey," the message read. "My name is Duke, I am from Aberdeen do you know where? I am a Mechanical Engineer with Transocean. I have a son named Kevin and by the Grace of God I will meet that someone again."
G/O Media may get a commission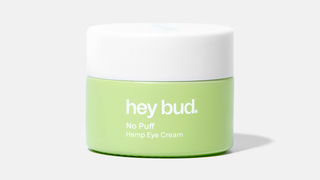 15% off
Hey Bud - No Puff Hemp Eye Cream
From there, "Duke McGregor" invited her to chat via Yahoo messenger and they talked for hours each day. From a fictitious oil rig in the North Sea, McGregor earned her trust, made her feel special and talked up a high school-age son, Kevin, who also sent Elrod "bubbly" messages about school in Manchester, England and how he'd like to meet her in person.
Soon Kevin suffered a car crash, and McGregor began to pump Elrod for money. Elrod essentially became homeless due to sending McGregor nearly all of the money she made as a secretary for the Mecklenburg County Health Department in Virginia. And Elrod isn't alone.
"There are cases out there that just break your heart," says Steven Baker, director of the Federal Trade Commission's Midwest Region, which has launched an initiative aimed at preventing online romance scams. "It's not just the money that's lost; it's also emotionally devastating for the people involved. There have been suicides because of this."
Still, the Yahoo Boys, who routinely use fronts like oil rig men or soldiers in Afghanistan as covers, are rarely caught by authorities abroad.
Last year all of the cases pursued by Nigeria's Economic and Financial Crimes Commission, which investigates public corruption as well as fraud, resulted in just 126 convictions—a negligible number in a nation of 174 million. (For comparison, nearly 7,900 Americans received federal sentences for fraud in 2013, with thousands more convicted at the state level.)
Eventually McGregor convinced Elrod to move huge sums, always under $10,000, from her bank account and other friends of hers to him until she was arrested in 2012. She was charged with structuring—the crime of withdrawing less than $10,000 for "the sole purpose of avoiding government scrutiny." American banks are required to report transactions larger than $10,000.
When Elrod made bail, she went on the run and asked McGregor to finally meet her. McGregor promised he would via email before wiring her some money but never showed. She was eventually arrested and imprisoned in West Virigina for a 52-month sentence. But she's not upset with McGregor. She just wants to know if it was always a scam.
---
Contact the author at Hillary@jezebel.com.
Image via Shutterstock.