The title of Matt Damon's latest movie, Downsizing, has proved remarkably prescient as the star vowed today to reduce what he has to say about sexual misconduct and the #MeToo movement to just about nothing.

How will he achieve this new goal? Self-admittedly by shutting his mouth, or "butt mouth," if you will. Damon is shutting the fuck up.
Damon's newfound tactfulness arises from the backlash to a comment he made in December, when he proclaimed in an interview with ABC News' Peter Travers, "There's a different between, you know, patting someone on the butt and rape or child molestation, right? Both of those behaviors need to be confronted and eradicate without question, but they shouldn't be conflated, right?"
On Tuesday, a repentant Damon told Kathie Lee Gifford on Today, "Boy, I really wish I'd listened a lot more before I weighed in on this," adding, "a lot of those women are my dear friends and I love them and respect them and support what they're doing and want to be a part of that change and want to go along for the ride, but I should get in the back seat and close my mouth for a while."
I appreciate the sentiment, and let's face facts: It's 2018, Matt Damon's going to be wrong about a bunch of stuff. Which brings us, full circle, back to Downsizing.
G/O Media may get a commission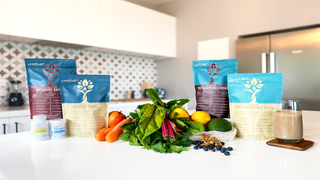 [EW]
---
Honestly who has been doing more to make Twitter (and the world) a bearable place to be than Chrissy Teigen, lately?

You can read up on McKayla Maroney's reported NDA here.

[Page Six]

---
Instagram gods grant me the fortitude of What Not to Wear's Stacy London as I lie in bed imagining ways to "forgive" my enemies.

---