Here is a staggering statistic: more than half of the rural counties in the United States no longer have a local hospital with a maternity ward, leaving pregnant women without necessary—and potentially lifesaving—pre- and post-natal care.

A new report from the Huffington Post details the closure of maternity wards across the rural South, largely in the last two years. According to the report, Mission Health, a North Carolina-based non-profit hospital network, began closing labor-and-delivery centers that they operated in the state's rural counties in 2015. Mission Health's decision left many pregnant women, some of whom are profiled in the Huffington Post's detailed piece, at least 20 miles from the nearest delivery ward and, for some, that same distance from prenatal care. That 20-mile distance is not only far for a woman in labor, but a potentially hazardous one as well:
The roads through the mountains during labor pose a major concern, even without snow. The peaks in this region are the highest in the eastern United States. Except for a few major highways, such as Interstate 40, most roads weren't built by blasting through or tunneling under these hills. They wind around them, often with precipitous drops on one side.
But the lack of health care for pregnant women in rural North Carolina, the report notes, is upsettingly standard for women in the rural United States (see this report on rural Alabama). Since 2004, a sizable percentage of rural counties have been losing their access to obstetric care, a decision that is largely financial. The Huffington Post reports:
It is logistically challenging and expensive to staff a unit that must be ready for women day and night, and it is difficult to make enough money when there simply aren't enough women coming in. Nationally, more than half of births are funded by Medicaid, which pays doctors back at a much lower rate than private health insurance plans. In rural areas, that percentage tends to be even higher. Malpractice insurance also plays a role. Family physicians, who often deliver babies in rural areas, face higher malpractice premiums if they offer obstetric services, while hospitals may face low-volume penalties.

"Hospitals that have the fewest births have to pay the highest premiums, because the risk level is higher when something happens less frequently," said Katy Kozhimannil, a professor of health policy and management at the University of Minnesota, whose research focuses on the challenges in rural obstetric health care access. "This is all from conversations with folks ... it's not something we've looked at in research, but it is something that comes up in conversation with clinicians, and with hospitals."
G/O Media may get a commission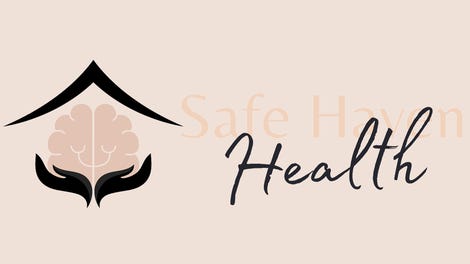 Addiction counseling
Safe Haven Health
In short, giving birth is a money-losing venture, particularly in rural areas where the low volume of births doesn't financially justify the expenses of operating maternity wards. The closures are even more troubling when the high rates of maternal and infant death in rural counties are taken into account. According to the Centers for Disease Control and Prevention, the maternal mortality rate in rural American is 24.9 per 100,000 live births, compared to 18.2 in urban areas. While the research remains unclear as to why rural women are more likely to die in childbirth, access to prenatal care and specialized obstetricians very likely plays a role.
Health experts worry that the closures will leave rural women even more vulnerable. One labor and delivery nurse told the Huffington Post that she worries pregnant women will have home births "far away from any hospital with lay midwives." She added that the situation was familiar, one she saw "when she first moved to the area in the mid-1990s and saw many 'compromised moms and babies'" brought to the hospital after "deliveries gone wrong." "That scares us as providers," she told the Huffington Post. "It's like, "Oh, no, here we go again."